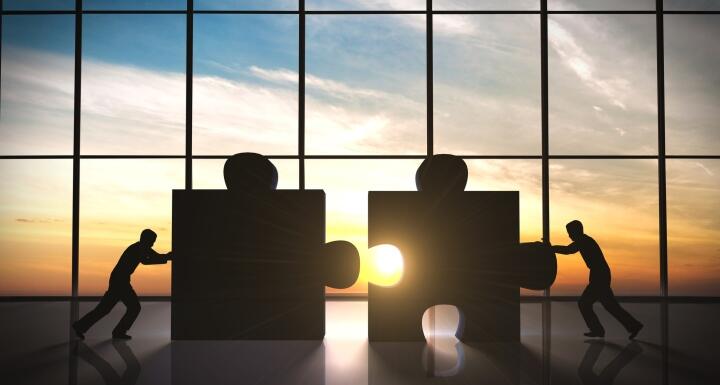 In a move that will provide clients with responsive, high-quality, and cost-effective legal services, Ward and Smith is thrilled to team up with HighQ, a leading provider of collaboration, productivity, and client experience solutions.
The North Carolina law firm has a reputation for leveraging technology to achieve a collaborative environment to foster growth, innovation, and productivity.
"Ward and Smith's client-service approach requires attorneys to be responsive, and we firmly believe technology can assist us in our efforts to help avoid unnecessary expenses for the client," said Charles Collins, Director of Information Technology for Ward and Smith. "We invest in industry best practices and software solutions which enable us to practice optimally, and we believe HighQ's platforms will help us honor those commitments."
Ward and Smith's award-winning client intake process exemplifies a dedication to business process efficiency. In 2011, Legal Technology News awarded the firm "the Most Innovative Use of Technology in a Small Firm" for the new intake system. The firm adheres to best practices and mitigates risks through the use of leading edge technologies, including records and case management solutions — proactively engaging in the advancement of technology initiatives and adopting Legal Lean Sigma throughout the firm.
Investments in cloud technology solutions enable legal solutions to be obtained from any of the firm's five offices, offering clients the advantage of an enterprise of legal technology professionals.
"HighQ is thrilled to add a client with technological principles that align so closely together," said John Lofy, HighQ VP of Client Success. "Ward and Smith has a well-earned reputation for using technology to provide innovative legal solutions. We look forward to helping them advance tech-related initiatives through this relationship."
About Ward and Smith
Ward and Smith is a full-service law firm with more than 90 attorneys working as a team from five offices from the coast to the mountains of North Carolina. The firm's goal is to provide exceptional service to clients. In order to focus on and respond to specific client needs, Ward and Smith's leadership developed teams in specific industries and fields of law as necessary to serve clients within various segments of the market.
About HighQ
HighQ provides innovative enterprise collaboration and content publishing solutions to the world's leading law firms, corporate legal teams and banks. Their secure file sharing, client extranet, matter collaboration and content marketing solutions uniquely combine enterprise-grade technology with the best ideas and user experience from consumer tools.