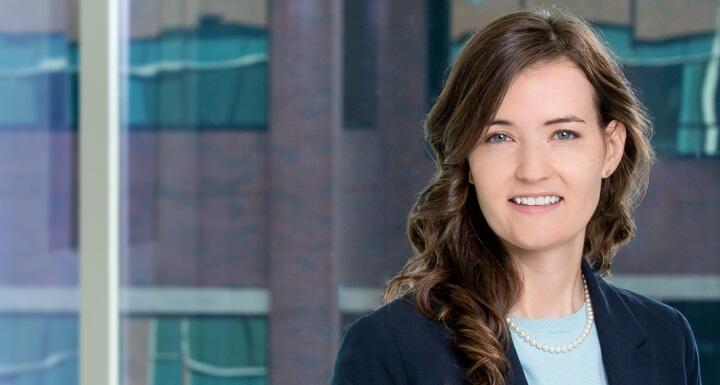 Ward and Smith is proud to welcome Jordan Spanner to the firm's Litigation practice. She will be based in the Raleigh office.
Jordan's practice focuses on helping clients navigate complex disputes related to business and intellectual property matters. She evaluates and authors pleadings, motions, and briefs, which allows her to work with individuals and businesses in all phases of the litigation process, including pre-trial investigations, preparation of pleadings, discovery, and trial.
"Jordan is not only a dynamic litigator, but also shares the firm's commitment to delivering innovative and adaptive client services," stated Ken Wooten, Ward and Smith's Co-Managing Director. "Her depth of experience is a welcome addition to our complex commercial litigation practice."
Prior to joining Ward and Smith, Jordan served two years as a law clerk for the Honorable Marilyn J. Horan, U.S. District Judge for the Western District of Pennsylvania.
Jordan's career of helping others began long before she entered the legal profession. She worked as a social worker for more than five years before attending Campbell University School of Law.
Get in touch with Jordan:
jmspanner@wardandsmith.com
919.277.9133
About Ward and Smith
Ward and Smith, P.A. is a full-service law firm with more than 90 attorneys working as a team from five offices throughout North Carolina. The firm is nationally recognized as a "Best Law Firm" for its professional excellence and breadth of legal expertise.