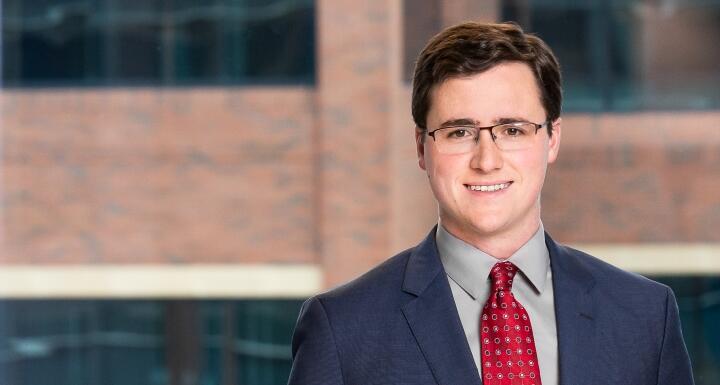 Ward and Smith is pleased to announce that Peter McClelland has joined the firm's Raleigh office. Peter focuses his practice on privacy, data security, and technology matters.
"How businesses collect, use, share, and secure data is an increasingly high priority," remarked Brad Evans, Ward and Smith's Co-Managing Director. "Peter's arrival strengthens our ability to help clients manage their data privacy policies, digital assets, supply chains, and security practices. We're thrilled to have him on our team."
In his practice, Peter regularly counsels on the local, national, international legal requirements and risks associated with the collection, storage, transfer, use, protection, and disposal of data. He also assists entities facing data breaches and deploys a practical and targeted team approach to the response. Businesses and individuals rely on his privacy and data security knowledge for structuring and operationalizing privacy compliance programs, contract and vendor management, licensing and technology transactions, and managing the chain of custody of data assets during mergers and acquisitions.
As a Certified Information Privacy Professional/US, Peter is well-versed in a variety of state, federal, and international regulations such as Health Insurance Portability and Accountability Act (HIPAA), Health Information Technology for Economic and Clinical Health (HITECH), the Fair Credit Reporting Act (FCRA), CAN-SPAM, Gramm-Leach-Bliley Act, Children's Online Privacy Protection Rule (COPPA), the European General Data Protection Regulation (GDPR), California Consumer Privacy Act (CCPA), and the California Privacy Rights Act (CPRA).
Angela Doughty, CIPP/US, the firm's Intellectual Property and Privacy Practice Chair, added, "Our privacy practice has continued to experience growth through the COVID-19 pandemic. We're excited about the additional expertise and support that Peter brings to the team."
Peter is also well-versed in the privacy frameworks for Mexico, the European Union, China, and other international venues. He is fluent in Spanish.
Get in touch with Peter:
pnmcclelland@wardandsmith.com
919.277.9157