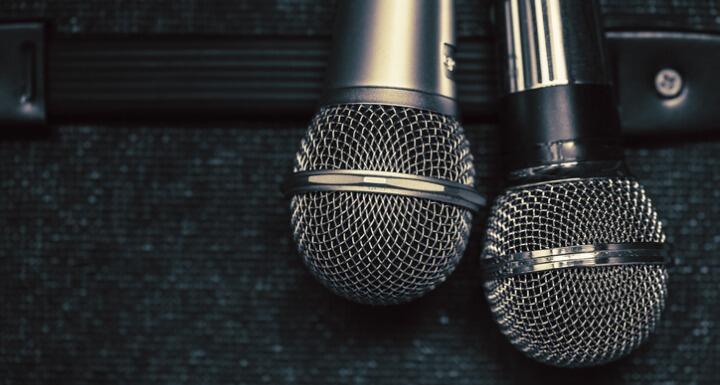 The January 2023 edition of NC Triangle Attorney At Law Magazine featured Ward and Smith's In-House Counsel Seminar.
The article was an overview of the firm's premier CLE for general counsel and featured an interview with labor and employment attorney and event speaker, Ken Gray, as well as visuals from the day. Check it out:
Out of the pandemic there have been human resource issues with the great resignation, quiet-quitting and labor shortages. Perhaps a recession in the first quarter or two of 2023, if we're not already in one, will lead to lay-offs," said Ward and Smith attorney Ken Gray speaking at the firm's In-House Counsel Seminar in December at the Umstead Hotel in Cary, NC.

It was Ward and Smith's first big confab for corporate counsel since before the pandemic and it played to a packed house.

"It could be shifting of the tides in terms of going from labor shortages to perhaps having surpluses, or at least looking for ways to cut costs," said Gray. "We think that supply chain issues are still going to be a big deal for companies, and in-house counsel have to manage those vendor contracts to make sure that they are seeing all the issues and getting those addressed to protect their companies."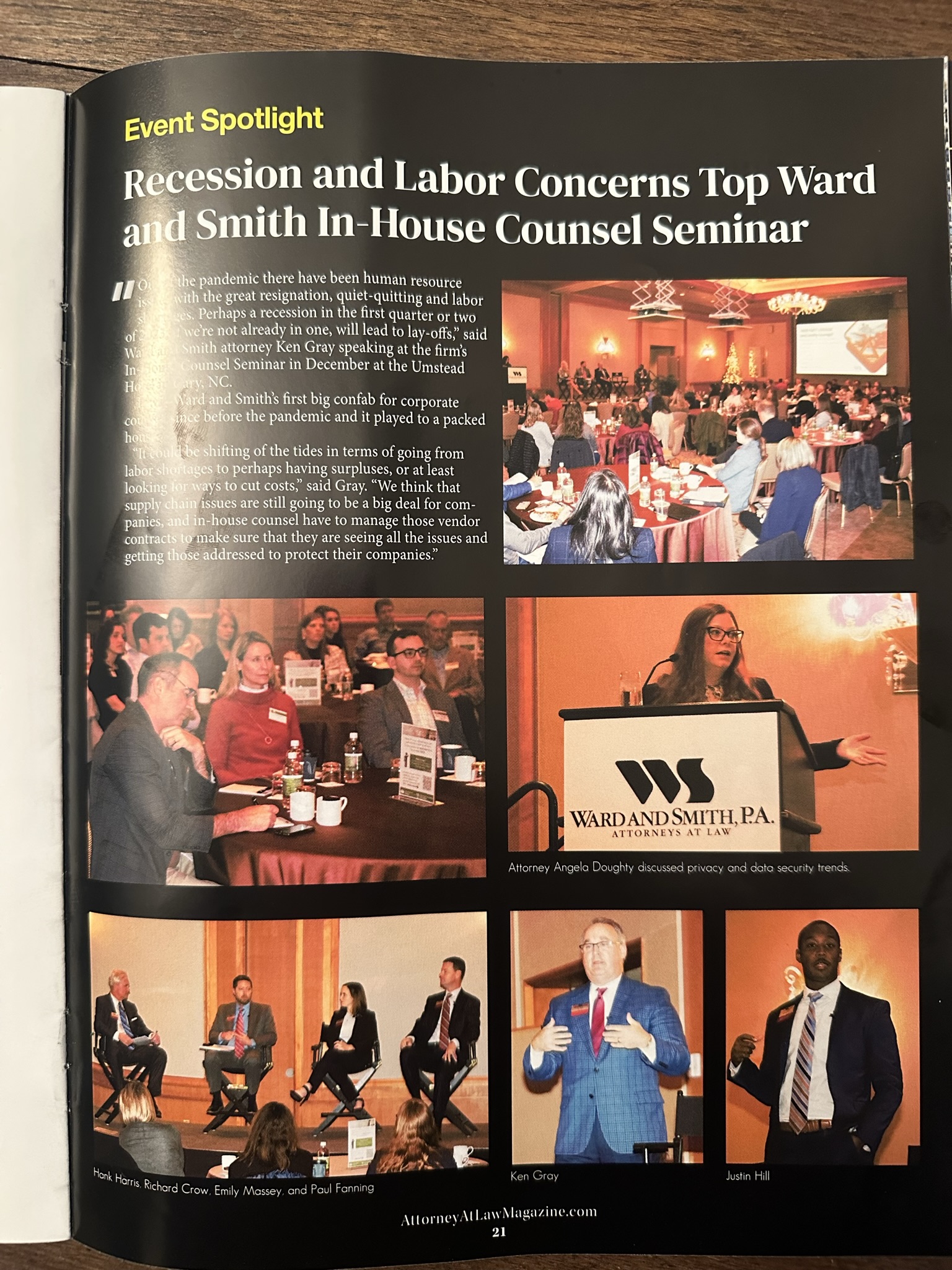 You can check the story out online at Attorney at Law Magazine.