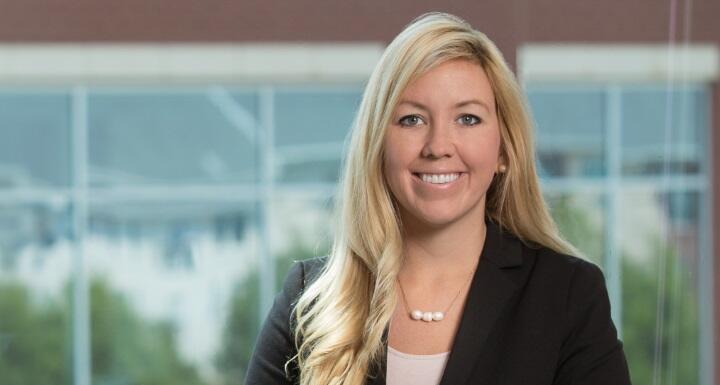 She will serve as the group's Secretary/Treasurer until October 2022 at which she will become Vice President of the Association. She was sworn in to her new position during NCPLA's Annual Meeting on October 28. In her new role Whitney will assist the NCPLA President, Vice President and other board members in the management of the Association.

At the Annual Meeting Whitney also led a Legislative Leadership panel discussion featuring four of North Carolina's most influential state lawmakers. Left to right, the panelists were House Majority Leader John Bell (R – Wayne), Senate Deputy President Pro Tempore Ralph Hise (R - Mitchell), Senate Democratic Whip Jay Chaudhuri (D – Wake) and House Minority Leader Robert Reives (D – Chatham). The bipartisan group discussed their work with each other across the aisle, their accomplishments from 2021 and their priorities for the coming Short Session.
Whitney represents clients before the North Carolina General Assembly, where for more than a decade she has evaluated, drafted, supported, amended, and opposed legislation in accordance with client needs. She has experience advocating on behalf of some of the nation's largest corporations, statewide professional associations, manufacturers, the hospitality industry, environmental service providers, military and education nonprofits as well as local governments.
As the leading organization of professional lobbyists in North Carolina, NCPLA provides its members with timely information and resources, continuing education opportunities and networking events.