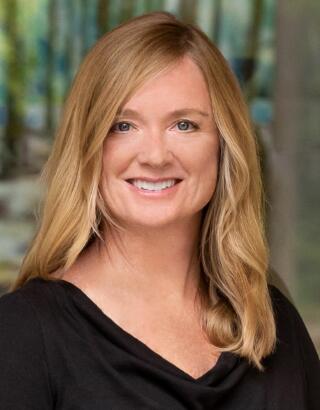 Eileen A. Schnur
Library and Research Services Manager
As the Library & Research Services Manager, Eileen's mission is to align library resources with the evolving needs of the firm's legal researchers. She focuses on excellence in service while providing innovative technology solutions in order to meet the demands of our far-reaching legal community. The library will continue to be an indispensable partner to our legal team at Ward and Smith by providing comprehensive, relevant collections and services at the time of need.
Eileen began her career as an elementary school educator in North Carolina. During that time, she received an opportunity to manage a library in a K-8 private school. Eileen went back to get her degree in library science to advance her career. As she forged her new professional path, Eileen quickly discovered that collection development, equal access to resources, and the richness of intellectual freedom is the hallmark and treasure of library services.
Education
B.A., Education, University of Lynchburg
M.L.S., East Carolina University
State Teaching Licenses: NC and California
Professional and Community Affiliations
Raleigh Area Law Librarians Association, Vice President
About Me
Married to a USMC pilot, I traveled around the country fulfilling our duty in support of the US Marine Corps. I looked at this new adventure as a way to grow in my career wherever we were stationed, which included taking on roles as an academic research librarian and securing Navy leadership positions. While in San Diego, CA, I worked for the Department of Navy when I was selected to serve as the library director for the Space and Naval Warfare Systems Center (NAVWAR) research & development laboratory technical library. Through this experience, I learned that libraries play a critical role in forging the success of research projects and, ultimately, warfare missions.
Prior to joining Ward and Smith, our move to Monterey, CA offered me a chance to get back into working with students as a high school library media teacher. I enjoyed my position with Carmel High School because I served an important and fulfilling role in our local community.
We are so delighted to call coastal North Carolina our home again. My favorite pastime: Long walks on the Emerald Isle beach during the sunny and cool fall season.