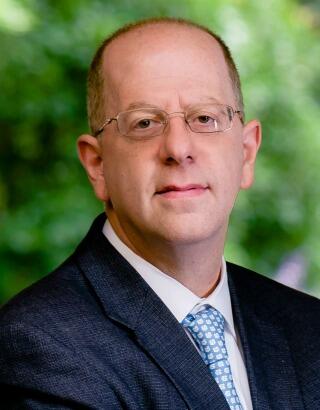 Michael D. Christman
Director of Human Resources
Michael Christman is a highly energized and accomplished Human Resources Executive with extensive experience contributing to organizational growth, transformation, and change with a focus on building top-performing cultures and providing engaging employee experiences. As the Firm's Director of Human Resources, Michael is a strategic business partner with deep knowledge and expertise in all facets of HR. His efforts help to support our mission to be the law firm of choice for staff and attorneys. He was recently recognized by peers and the HR community as a "Top 10 Human Resources Professional" at the 2022 OnCon Icon Awards.
Michael has a track record of success developing and executing human capital strategies and innovative programs in fast-paced, dynamic organizations undergoing tremendous change and growth. He is passionate about fostering a world-class culture, maintaining "people first" best practices, developing talent, scaling through technology, challenging the status quo, and exceeding expectations by providing exceptional service. Regarded as an influential expert on people and organizational issues, Michael serves as a trusted advisor to the CEO and works in close partnership with the executive team and other key stakeholders. He has the demonstrated ability to considerably impact organizations, making a meaningful and measurable difference, while inspiring and influencing others to follow.
Areas of Expertise:
Executive leadership, HR strategy, strategic planning, HR and business transformation, HR shared services, multi-site and multi-state operations, organizational design and effectiveness, talent acquisition, change management, culture builder, diversity, equity and inclusion, employee communications, performance management, employee relations, benefits and compensation, training, organizational development, leadership development, succession planning, mergers and acquisitions, workforce analytics, policy design, payroll, HRIS, employment law, regulatory compliance.
Education
M.B.A., Temple University
B.A., Political Science, Temple University
* Please see the following websites for an explanation of the membership standards for the following recognitions: www.bestlawyers.com; businessnc.com/special-sections/legal-elite/; and www.superlawyers.com/north-carolina.