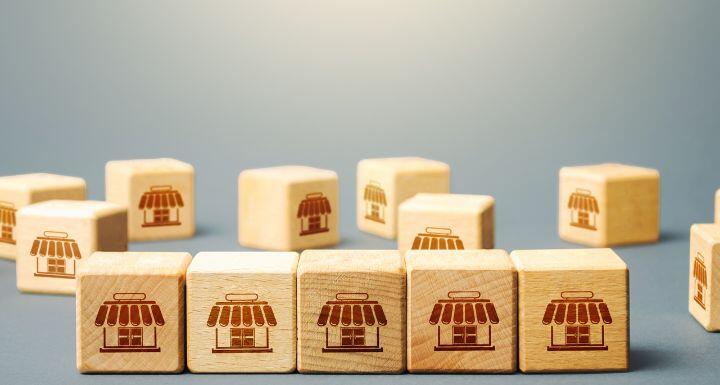 Drive down almost any busy street, and you'll see numerous examples of well-known franchises, from McDonald's to Ace Hardware.
You may have considered opening a franchise and wondered about the potential rewards and risks.
On April 28, 2023, the Federal Trade Commission issued a "Consumer Alert" listing five myths for individuals who are thinking about pursuing their first franchise.
Before we get to the FTC's "five myths," what does the FTC consider to be a "franchise" exactly? According to the FTC's franchise regulations, a commercial business arrangement is a franchise if it satisfies three elements. Specifically, to be considered a franchise, the business offering the opportunity (the "franchisor") must:
Promise to provide the franchisee with a trademark or other commercial symbol;
Exercise significant control or provide significant assistance in the operation of the business; and
Require a minimum payment of at least $500 during the first six months of franchise operation.
The FTC's "Franchise Rule Compliance Guide" lists six types of assistance that it deems "significant":
Offering formal sales, repair, or business training programs;
Establishing accounting systems;
Furnishing management, marketing, or personnel advice;
Selecting site locations;
Providing system-wide networks and website; and
Furnishing a detailed operating manual.
So, what does the FTC consider to be the five most troubling myths about buying a franchise? In short:
1. "Being a franchisee is the same as owning your own business."
Given the franchisor's "significant control" and/or "significant assistance" requirements, it should not come as a significant surprise that a franchisee is not in total control of its own destiny. As a prospective franchisee, you will receive a copy of the franchisor's Franchise Disclosure Document ("FDD"), which provides an overview of how the franchisor operates, and you will quickly see that the franchisor has the final say over most matters.
For example, a restaurant franchisor will likely direct, among other things, whether you can operate a drive-thru, whether you offer mobile ordering, what branded merchandise you must sell and how it should be displayed, whether you will offer outdoor seating, and from which suppliers you must purchase all items from napkins, to employee uniforms, to cleaning supplies.
2. "Buying a franchise will give you 'be your own boss' status."
Frankly, we're not sure how this myth differs from the first one. Franchisors – at least the reputable, business-savvy ones – are going to exercise control over their franchisees in a variety of ways, so the franchisee is never going to be entirely autonomous. For franchisees with an independent, "be your own boss" mindset, the franchisor's control may be difficult to accept fully.
3. "Liking a company's products is the best indicator that you'll achieve success as a franchisee."
It's important for a franchisee to be an avid supporter of the products and services they offer, but mere passion is no substitute for skill, business acumen, finding the right location, knowing your customer, and understanding how best to market your product. In addition, while you may like a company's product, you may not necessarily like how it operates its franchise program.
4. "Owning a franchise is an excellent source of passive income."
Unless you've got an incredible, experienced manager lined up to run your shop, you will be the one handling many of the day-to-day tasks, from unlocking the door in the morning to accounting, from toilet plunging to payroll management. Even with a reliable manager, you will likely still be called to handle emergencies and significant issues that may arise, especially while the franchise is in its early stages.
5. "Owning a franchise is a financial 'sure thing.'"
Owning a franchise is far from a "get-rich-quick" scheme. Like any other small business, it takes a lot of work, time, and money to break even, let alone make a profit. According to U.S. Bureau of Labor Statistics data, 18.4% of private sector businesses fail within the first year – almost 1 in 5. After five years, that figure jumps to 49.7%, and only 34.5% of small businesses make it past year 10.
Purchasing a franchise can be an exciting opportunity. Be sure you have protected yourself with the best financial advice from an experienced accountant, the best management team, and the best legal advice from the experienced lawyers at Ward and Smith.
Please note the franchises mentioned in this article are for exemplary purposes only. Ward and Smith is not providing any legal advice on the success of operating one of these franchises.
--
© 2023 Ward and Smith, P.A. For further information regarding the issues described above, please contact Arthur J. DeBaugh or Olivia G. Lewis.
This article is not intended to give, and should not be relied upon for, legal advice in any particular circumstance or fact situation. No action should be taken in reliance upon the information contained in this article without obtaining the advice of an attorney.
We are your established legal network with offices in Asheville, Greenville, New Bern, Raleigh, and Wilmington, NC.