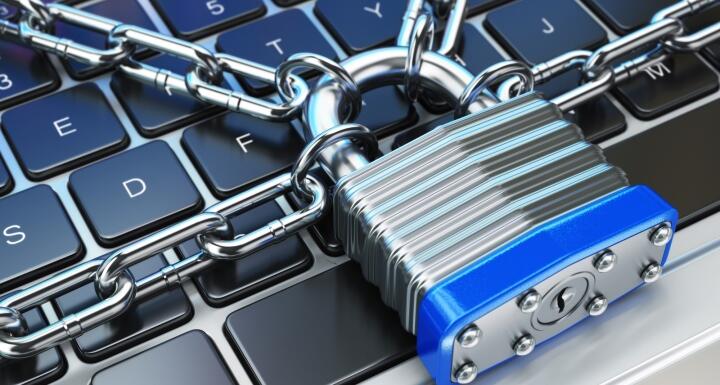 In just a few short days, on May 25, 2018, supervisory authorities in the European Union ("EU") will begin enforcement of the EU's General Data Protection Regulation ("GDPR").
The GDPR is a regulation enacted by the EU to strengthen privacy laws and afford EU subjects more control over their personal data. The GDPR was adopted in April of 2016, but a large majority of U.S.-based companies have paid little attention until the last few months, and many are now frantically scrambling to comply with the new GDPR regime—without real consideration as to the necessity and reality of compliance.
GDPR implementation and compliance are onerous and expensive tasks—even for EU companies. So, during these last weeks of the pre-deadline frenzy, before you jump to the conclusion that compliance is better than the risk of fines for noncompliance, it's essential to have a better understanding of when compliance is required, what it means to comply, the cost of ongoing compliance, and the potential value of avoiding the need to comply.
The GDPR Frenzy
The GDPR regulates the collection, storage, transmission, and destruction (all of which are encompassed in the GDPR term "processing") of the personal data of EU subjects. Personal data can include almost any information relating to an EU subject. This definition is purposefully broad and includes non-sensitive information such as names, telephone numbers, email and IP addresses, as well as certain special categories of personal data such as genetic, political, or religious information.
The GDPR applies to all individuals and organizations (regardless of their location) that process EU subjects' personal data. The far-reaching nature of the GDPR was not appreciated by many companies in the United States until the GDPR deadline began to rapidly approach, and the recent panic to comply is likely a result of the hefty fines that can be assessed for noncompliance—20 million Euros or up to 4% of the company's worldwide revenue of the prior financial year, whichever is greater.
The GDPR Compliance Conundrum
The GDPR is far-reaching and will apply to many U.S. companies. For these companies, understanding the GDPR and ensuring compliance is vital. While the enforcement logistics and mechanisms for U.S.-based companies is yet to be seen, the regulation contains real "legal teeth" that can financially and publically ruin a non-compliant company.
However, there are U.S. companies that don't knowingly collect, or don't need to collect, the personal data of EU subjects. There are also U.S. companies that maintain an online presence accessible to EU subjects, but that don't intend to target EU subjects. For these companies, a better understanding of the EU data collected, the value of the EU data, and options for potentially avoiding the need to comply with the GDPR is highly beneficial.
The GDPR Net: Unintentional Consequences
All individuals and companies that engage in processing EU subjects' personal data are within the GDPR's net (including passive online collection and processing). Consequently, the first question you should ask is: Do we collect EU subject personal data? The answer can be difficult to determine and can result in a surprising answer. If, after considering all data collection points, processes, and policies, it's determined that the GDPR applies to your company because your company does collect or process EU subject personal data, your next consideration (before jumping to compliance) should be about the value of the data collected.
Due to the global nature of Internet commerce and the evolution of "big data" in today's society, many individuals and companies are unaware of, don't intend to collect, or don't need to process EU subjects' personal data along with data that is intentionally processed. On the other hand, the value of data for business and marketing purposes often leads U.S. companies to collect as much information and data as possible, even if such collection is unnecessary for current or anticipated future business practices. This "more is better" approach is how many companies unintentionally find themselves caught in the GDPR net despite the minimal value of the data that implicates the GDPR.
This unintentional triggering of the GDPR by U.S. companies demonstrates why further investigation into your company's data collection points, processes, and policies is advisable. Before rushing to immediate GDPR compliance, you should first determine the actual value of collecting and storing EU subjects' personal data, especially in light of the onerous and expensive requirements of GDPR. A small tweak in your company's data collection policies and processes may avoid the GDPR net altogether, which can save your company substantial time and money.
The GDPR Net: Online Presence
The GDPR applies to companies outside of the EU (including U.S. companies) if those companies are either:
Offering goods or services to EU subjects; or,
Monitoring the behavior of EU subjects.
There has been much discussion (and confusion) about the types of activities that will qualify or rise to the level of triggering application of the GDPR, especially considering the global nature of websites and other online presence platforms.
If your company maintains an online presence, that doesn't necessarily mean the GDPR will be implicated. And, merely having an online presence accessible by EU subjects is not sufficient to demonstrate the offering of goods and services or the monitoring of EU subject behavior.
To show that your company is targeting EU subjects for the purpose of offering goods or services, there must be something more such as your website's use of EU local language(s), acceptance of payments in local EU currencies, or a listing of international contact numbers. However, even without the "something more," the GDPR will be implicated (and must be complied with) if your company sells its products online to an individual located within the EU and collects data such as a name, payment information, email address, or physical address.
Likewise, an EU data subject visiting your company's website does not mean your company has monitored or tracked the individual's behavior triggering application of the GDPR. There must be "something more" to show that your company is tracking or monitoring an EU subject, such as your company's use of the personal data to analyze or predict the preferences, behaviors, and attitudes of the EU subject.
If your company maintains an online presence but seeks to avoid collecting EU subject data and triggering application of the GDPR, you should assess and document certain aspects of your company's online presence. First, you should assess your company's marketing, outreach, and sales mechanisms and online presence platforms to determine whether the content on its public-facing website, taken together, shows an effort to target individuals within the EU or if EU subjects could complete the purchase of a product. You should also assess what kinds of data are collected from those that access your company's website, and then determine whether your company is using that data for purposes like online behavior advertising, location tracking, scoring for risk assessment, or monitoring of wellness.
GDPR Compliance Realities
Compliance with the GDPR is not simply updating a Privacy Notice or obtaining a broad, blanket consent from an individual to collect their data. The GDPR requires several ongoing considerations and data processing processes such as:
Data Mapping: The GDPR will require companies to understand the what, where, and how of all personal data processing.
Lawful Processing: Companies must have a legal basis for processing data, which requires categorizing and documenting all personal data processed to determine which legal basis applies. This requires sufficient technology and must be assessed and reviewed regularly by an individual that understands the GDPR.
Data Subject Rights: EU subjects now have certain "fundamental rights" afforded to them under the GDPR, such as the right to be forgotten and the right to receive copies of all personal data processed, to which companies caught in the GDPR net must respond in certain circumstances.
Data Security: The definition of personal data is much broader and applies to companies regardless of industry. This requires the implementation of stringent security measures for EU subject data, even if such security measures would not otherwise be required in the United States.
Breach Notification: If a company discovers a security incident, the GDPR requires notification to the applicable supervisory authority within 72 hours.
These requirements, along with the many others within the GDPR, require many companies to engage certified privacy professionals, legal counsel, IT consultants, and to purchase multiple upgrades and new technologies just to ensure adequate resources for compliance. These companies then face the obstacle of implementing all of the GDPR regulation requirements on an ongoing basis utilizing these resources.
Warning to GDPR Volunteers
Privacy and data security is a hot topic around the world. Security incidents and breaches are often headline news, and many companies, even those that experience breaches despite demonstrating compliance, are highly criticized by consumers and the media. Maintaining the privacy and security of personal data is a serious responsibility which should not be taken lightly.
There are already numerous privacy and data security regulations applicable to most U.S. companies. Accordingly, it's ill-advised for companies to voluntarily comply with the GDPR solely for the purpose of gaining a competitive edge in their respective industries. There are better, less risky ways of demonstrating and communicating to the public how seriously a company takes privacy and data security—including incorporating some of the outward facing GDPR objectives such as transparency and simple, unambiguous privacy notice language without undertaking or promising GDPR compliance.
The risk of flirting with GDPR compliance when there's no obligation to do so is that attempted compliance or representations about compliance, if inaccurate, can come with serious consequences from U.S. regulatory agencies. There are many cases in which the Federal Trade Commission ("FTC") has pursued companies for unfair and deceptive trade practices for violating their own privacy notices and policies. Given that GDPR compliance is so complex and onerous, a company that asserts GDPR compliance or otherwise promises certain data subject rights to all (even U.S. citizens), but in reality does not comply or cannot provide the promised data subject rights, may be an easy target for the FTC.
The GDPR Takeaway
For companies with significant global business operations, collecting data from EU subjects may be unavoidable and in some cases desirable. However, for U.S.-based companies that rarely do business in the EU or otherwise don't intend to target EU subjects, it may be a feasible choice to modify certain business practices and data collection methods to cease collecting data that implicates the GDPR.
Before jumping into the last-minute GDPR frenzy, stop and consider the most important GDPR assessment questions:
Does your company collect EU subject data?
If so, is it necessary for your company's business purposes?
Finally, does the financial value of the collected EU subject personal data outweigh the cost and burden of GDPR compliance?
--
© 2023 Ward and Smith, P.A. For further information regarding the issues described above, please contact Angela P. Doughty, CIPP/US.
This article is not intended to give, and should not be relied upon for, legal advice in any particular circumstance or fact situation. No action should be taken in reliance upon the information contained in this article without obtaining the advice of an attorney.
We are your established legal network with offices in Asheville, Greenville, New Bern, Raleigh, and Wilmington, NC.