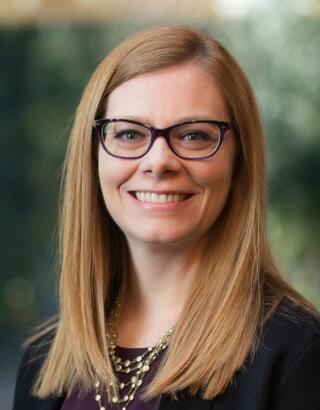 Angela P. Doughty, CIPP/US
North Carolina State Bar Board Certified Specialist in Trademark Law
Angela is a North Carolina State Bar Board Specialist in Trademark Law and a Certified Information Privacy Professional- United States (CIPP/US) who also serves as the firm's Director of Legal Innovation.
She oversees several initiatives to optimize and increase the efficiency of the firm's legal services. In addition to adopting and executing practices, such as Legal Lean Sigma, Angela is responsible for moving the firm through the implementation of process improvement, design methodologies, and innovative technology.
In her IP practice, Angela routinely counsels and assists clients with identifying, protecting, enforcing, and managing their U.S. and international IP rights; trademark and service mark selection, clearance, and registration; opposition and cancellation proceedings before the U.S. Patent and Trademark Office; Internet and domain law issues; software development and licensing transactions; and negotiating the acquisition, licensing, and transfer of intellectual property rights. She has extensive experience with strategic planning and management of IP portfolios, including IP audits to assist clients with the identification of intellectual property assets and the related risks and opportunities.
In her Privacy and Data Security practice, Angela advises clients on all aspects of privacy and security regulations including evaluating and implementing compliance programs, responding to data breaches and security incidents, drafting privacy notices and policies, and negotiating consumer and vendor contracts. Her practice encompasses counsel on a wide variety of state and federal regulations such as Health Insurance Portability and Accountability Act (HIPAA), Health Information Technology for Economic and Clinical Health (HITECH), Gramm-Leach-Bliley Act, the Fair Credit Reporting Act (FCRA), CAN-SPAM, Children's Online Privacy Protection Rule (COPPA), General Data Protection Regulation (GDPR), and other international data transfer mechanisms.
Angela serves on the executive board of the Intellectual Property Law Section of the North Carolina Bar Association and on the North Carolina State Bar Board of Specialization Trademark Law Committee. She has White Belt and Yellow Belt certifications in Legal Lean Sigma® and Project Management from the Legal Lean Sigma Institute. She earned her CIPP/US certification from the ANSI accredited International Association of Privacy Professionals.
Education
J.D., Campbell Law School, 2005. Publishing Editor,

Campbell Law Observer

.
M.B.A., Campbell University, 2005
B.S., summa cum laude, North Carolina State University, 2002
Representative Experience
Angela's Intellectual Property experience includes:
Managing and overseeing the registration, maintenance, and enforcement of the U.S. and international trademark portfolio of multimillion dollar home products manufacturer spanning over 42 countries
Developing, implementing, and managing the U.S. brand management and enforcement policies for the largest home appliances manufacturer in Europe
Representing high profile athletes with regard to intellectual property rights, sponsorship deals, social media, offensive and defensive domain registrations, privacy rights, and other legal issues
Responding to demands and negotiating settlements with various copyright rights management organizations, such as BSA, Getty Images, ASCAP, and BMI, against allegations of copyright infringement and license agreement violations
Drafting multimillion dollar collaborative technology and software development and licensing agreement, hosting and maintenance agreement, and support services agreement for healthcare services provider
Angela's Data Privacy and Security Experience includes:
Assessing and developing response plan for national construction company facing multi-state data breach incident, including preparation of notification letters, state attorney general offices communications, and coordination of credit monitoring remediation
Creation of CAN-SPAM and Telephone Consumer Protection Action compliant direct marketing initiative policy for one of the top national screening and compliance tracking companies in the U.S.
Drafting federal and state privacy law compliant Website Privacy Notices and Terms of Use for mobile application and software service provider
Managing and facilitating security breach response for global retail company with a system-wide ransomware data breach impacting consumers through-out the U.S., Canada, Europe, and Japan, including coordinating with state and federal law enforcement officials
Honors and Distinctions*
World Trademark Review 1000, 2017-2018, 2020-2022
"Super Lawyer," Intellectual Property, Super Lawyers, 2022
"Legal Elite," Business North Carolina, Intellectual Property, 2013, 2015-2016, 2018-2022
"Crisis Leadership Trailblazer," National Law Journal, 2021
"IP Star," Trade Mark Star, Managing Intellectual Property, 2019/2020, 2020/2021, 2022
Chambers USA, Intellectual Property – North Carolina, 2019-2021
Sara H. Davis Excellence Award, North Carolina State Bar Board of Legal Specialization, 2019
"Rising Star," North Carolina Super Lawyers, 2014-2019
"Global IP Star," Managing Intellectual Property, 2018/2019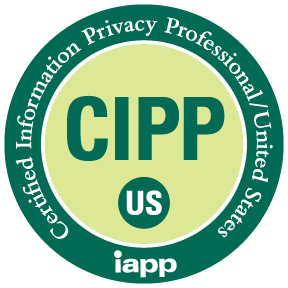 Professional and Community Affiliations
Corporate Legal Operations Consortium (CLOC)
International Association of Privacy Professionals (IAPP)
American Intellectual Property Law Association
Brewers Association Associate Member
Craven County Bar Association (president 2007-2008)
International Trademark Association (INTA)
LawVision Women Leaders Boardroom
National Business Aviation Association
New Bern Area Chamber of Commerce
North Carolina Bar Association — Sections: Privacy & Data Security Section Council, 2021-2024; Business Law; Intellectual Property Law (Executive Committee 2014-present; Council Member 2010 - 2015; TM/Copyrights/Trade Secrets Chair 2010-2014; IP Links co-editor 2008 - 2010)
Tryon Civitan Club (board of directors; president-elect 2010-2011; president 2011-2012)
Chair of the North Carolina Bar Association's Intellectual Property Law Section.
Admitted to Practice
North Carolina, 2005

All state courts in North Carolina

United States District Court for the Eastern District of North Carolina

About Me
The motto that most inspires me and exemplifies my motivation is Pay It Forward. The idea that helping others is not about a reciprocal benefit, but the hope that the recipient, when able, will in turn help someone else that needs it is something I strive to instill in my daughter every day.
One surprising thing people don't know about me is that I'm an introvert. This is surprising to those that know me because I am not shy with my opinions, often speak to large groups, serve in several leadership roles, and can have hard conversations without mincing words. My introversion means I prefer to listen rather than speak, observe rather than act, and avoid the limelight which is contrary to the typical attorney personality profile. This personality trait often allows me to consider resolutions and opportunities others may miss and work more collaboratively with a diverse group.
My favorite fictional character is the Cheshire Cat with his mischievous grin and perplexing yet amusing commentary. The Cheshire Cat engages Alice in ways that are, to Alice, annoying or baffling but after reflection allow her to view her situation through alternate paradigms. We all need a Cheshire Cat in our lives to help us view the world from different perspectives and appreciate that most everyone is mad here; you may notice that I'm not always all there myself.
* Please see the following websites for an explanation of the membership standards for the following recognitions: www.bestlawyers.com; businessnc.com/special-sections/legal-elite/; and www.superlawyers.com/north-carolina.