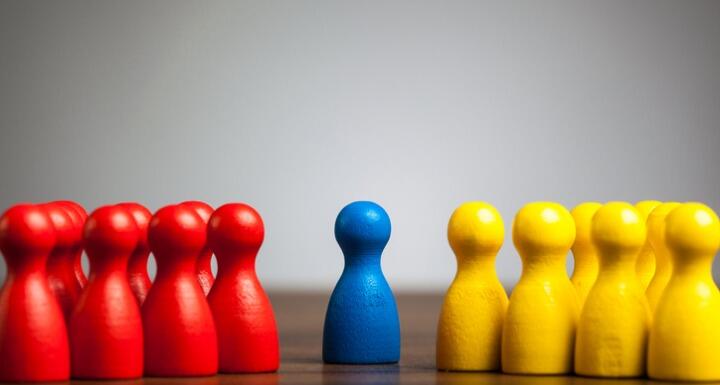 If you're like me, you've probably already looked through the cases the United States Supreme Court is going to hear as part of its October 2018 term.
If you were inclined to perform this task, you would have noticed that the Court is hearing three cases concerning the Federal Arbitration Act ("FAA").
On a perhaps more relatable note, if you're like me, you've accepted terms of service agreements for cell phone apps, computer software, credit cards, and just about everything without ever reading those terms of service. If you had read them, I can nearly guarantee that you agreed to arbitrate any claims you may bring arising from your use of those products. In many cases, the FAA will govern these arbitration agreements.
Since the Court will be issuing three opinions concerning the FAA in the near future, it seemed like a good time to review the FAA and arbitration in general.
Arbitration is a form of alternative dispute resolution. This means rather than pursuing a case in court, a plaintiff's claims will be heard by an arbitrator or a group of arbitrators. Arbitration is intended to be faster and more streamlined than a typical case in court. Arbitration often eliminates certain procedural court rules that may allow a case to last for years. For example, an arbitrator's decision often cannot be appealed.
As a practical matter, the potential time savings of arbitration often are outweighed by the cost of paying for an arbitrator or a group of arbitrators to hear a case. This leaves parties paying both their attorneys and the arbitrators. Not to mention, many arbitration provisions eliminate the possibility for parties to pursue their claims as a class. Without the collective cost savings of a class action, the benefits of pursuing a case in arbitration can quickly be outweighed by the cost of paying for the arbitration.
With this in mind, many plaintiffs may try to avoid arbitration and seek relief in court. But an agreement to arbitrate often eliminates a party's right to have its case heard in court. This is where the FAA becomes important. The FAA provides that an agreement to arbitrate as part of a contract involving interstate commerce will be valid and enforceable. This means a controversy arising from that contract must be resolved through arbitration and an injured party cannot pursue its claim in court. In the event the FAA does not apply, many states, including North Carolina, have state laws similar to the FAA, such as the North Carolina Revised Uniform Arbitration Act ("NCRUAA").
As such, the FAA or a similar state law likely will support the enforceability of an arbitration provision—even if you agreed to it without realizing it (remember that accept terms of service button you clicked?). Further, the Supreme Court has determined that there is a federal policy favoring arbitration under the FAA. In short, if you signed a contract with an arbitration provision, you probably will have to arbitrate, and you cannot go to court.
The three FAA cases currently pending before the Supreme Court may affect this presumption. For example, the FAA does not apply to "contracts of employment," and this term the Supreme Court will determine if this exemption includes the employment of independent contractors. The Supreme Court also will address cases concerning class arbitration and an arbitrator's right to determine the applicability of an arbitration provision.
Now that we've covered some arbitration basics, please be on the lookout for forthcoming articles that will address the Supreme Court's ruling on these FAA cases. Although the Court is hearing all three of these FAA cases in 2018, it likely will not issue any opinions until May or June of 2019.
--
© 2022 Ward and Smith, P.A.
This article is not intended to give, and should not be relied upon for, legal advice in any particular circumstance or fact situation. No action should be taken in reliance upon the information contained in this article without obtaining the advice of an attorney.
We are your established legal network with offices in Asheville, Greenville, New Bern, Raleigh, and Wilmington, NC.