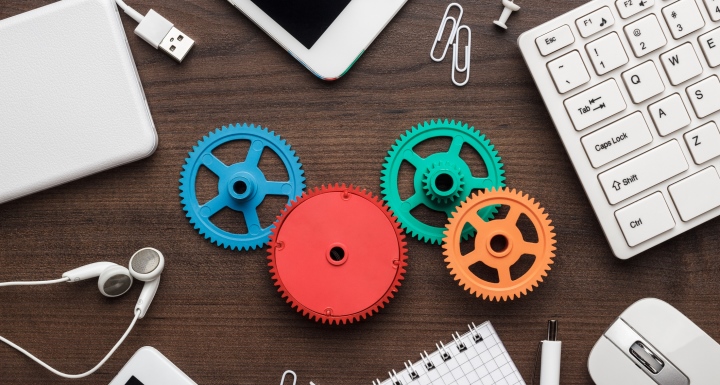 Ward and Smith In-House Counsel Seminar
Patent attorney Shawna Lemon kicked off a panel discussion on managing the delivery of legal services by citing a study that found legal departments "are running more like a business."
"No surprise there," she says.
Some lawyers are getting formal training in project management skills, such as Legal Lean Sigma. In-house legal departments and law firms are using software and re-engineering their processes to improve efficiency and quality. And corporate legal departments are measuring metrics such as legal spending and billing rates by a firm.
Teresa Davidson, who at the time of the panel served as vice president and general counsel for Volvo Financial Services (Region, the Americas), noted that her company's industry is very cyclical. "When it's good, it's good," she says. "When it's bad, it's bad."
When the transportation industry goes bad, the number of cases the corporate legal department must handle goes up. But, Davidson says, their operating budget doesn't increase with the workload. The solution has been to become more efficient through a matter management system.
Volvo Financial Services has also identified common bottlenecks and problems. "How do we do this better?" Davidson says. "How do we make it more efficient?"
So, for example, the Volvo Financial Services team put together a package of information that explained the company to new law firms, speeding up the process of onboarding outside counsel. Volvo Financial Services also gave their outside firms access to a bank of research and developed model pleadings to help their outside attorneys work faster and more efficiently.
In the process, they went from using nearly 100 firms across 50 states to about 30 firms
Amy Garner, vice president - legal operations and reporting at Fidelity Investments, recalls that, at one point, her company was adding nearly one new law firm each week, growing its roster to some 350 firms.
Managing those firms and getting the best value from them was challenging for in-house counsel. Answering a simple question like, "Do we have an employment attorney in New Mexico?" was consuming too much time.
"The attorneys just didn't have information to make informed decisions," she says.
Garner isn't an attorney, but her background in operations and reporting for Fidelity gave her plenty of experience in improving processes.
Now the company has a software-based tool for managing all those attorneys, making it easy to find that New Mexico employment lawyer. Plus, the in-house counsel can review that attorney's past performance.
To protect its customers, Fidelity also focuses on the information security practices of its outside counsel. Its software system tracks how those outside firms did on their security audits. This information allowed Fidelity to funnel more work to the firms that perform well and avoid sending work to firms and lawyers that do not.
Fidelity has now trimmed its roster of outside firms to 199.
While law firms face different kinds of pressures than corporations, they, too, use process improvement techniques and software to improve efficiency and increase quality.
Angela Doughty, Ward and Smith's intellectual property practice lead, says the firm has been using Legal Lean Sigma techniques to improve its invoice and billing system. Rather than simply buying new software, they've looked at the entire process to understand it and how it affects the rest of the firm's operations.
"The amount of waste is what was surprising to me," she says. The end result for Ward and Smith's clients, though, is more efficient operations.
Tom Babel, a Ward and Smith litigator who is also trained in Legal Lean Sigma, noted that law firms are putting into place the systems to function more efficiently and provide more value for their clients.
"We're putting the systems in place for our clients who don't have it internally," he says.
Ed. Note: As of Dec. 31, 2017, Teresa Davidson stepped down from her position as part of a planned transition. Kim Costello is now the VP Legal & GC for Volvo Financial Services, Region the Americas.
__________________________________________________
This article is one in a series of articles summarizing key takeaways from our In-House Counsel Seminar:
--
© 2019 Ward and Smith, P.A. For further information regarding the issues described above, please contact Thomas S. Babel.
This article is not intended to give, and should not be relied upon for, legal advice in any particular circumstance or fact situation. No action should be taken in reliance upon the information contained in this article without obtaining the advice of an attorney.
We are your established legal network with offices in Asheville, Greenville, New Bern, Raleigh, and Wilmington, NC.