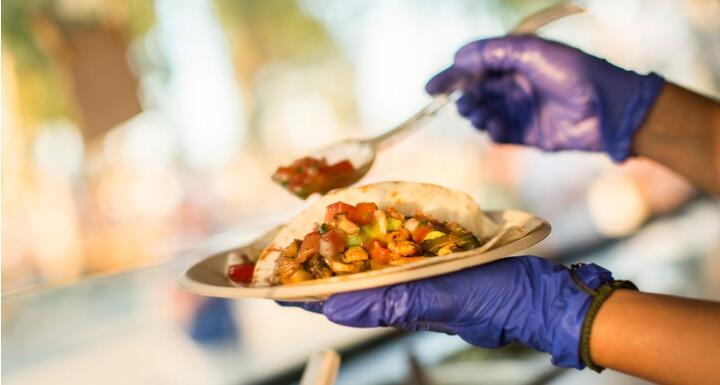 We have now just crossed the halfway point of Governor Cooper's "Stay at Home" Order, which, unless additional action is taken, is set to expire on April 29, 2020.
This has been a challenging time for Community Associations as they attempt to navigate the new COVID-19 social distancing landscape, including the closure of most, if not all community amenities.
As with most issues faced by Community Associations, residents are split on what role the Association plays in social distancing.
Some residents want the Association to take charge and limit exposure to the Coronavirus by preventing "outsiders" from entering their neighborhoods, while other residents are desperate for social interaction – at least six feet apart. So how do food trucks fit into this equation? Simple: the Governor's order creates an exemption for essential infrastructure operations, which includes food and beverage production and distribution. So, with NC residents being asked to stay at home, what better way to shake up the monotony of cooking or using a food delivery service than to invite a food truck into the neighborhood?
Numerous Community Associations are inviting food trucks into their neighborhoods and allowing the food trucks to park on a common area to provide their members with an opportunity to get outside and see their neighbors, while still practicing social distancing. For most communities, this has worked out very well with some advanced planning.
First, these Associations are coordinating with their local food trucks to have them enter the community one-at-a-time for a predetermined duration, some even on a regular schedule, for example, Po Boys on Mondays, tacos on Tuesdays, grilled cheese on Wednesdays, burgers on Thursdays, and BBQ on Fridays. Second, the Association creates a designated area for the food truck to park on the common area and using cones, ropes, or tape, designates spaces 6-feet apart where residents can order, wait for, and eat their food while socializing with other neighbors. Many of these communities set up temporary trash receptacles and have multiple hand sanitizing stations available. The residents of these communities seem to appreciate the Association coordinating the food truck efforts, and the complaints have been minimal.
On the other side of the coin, several communities DO NOT want to allow food trucks into their neighborhoods. The Association, as the owner/manager of the common area, has the right to prohibit food trucks from serving food on common areas, and in some cases, can even prevent food trucks from entering the community.
However, with any decision, there will likely be those members of the community that disagree and will attempt to take matters into their own hands. We have reports of homeowners inviting food trucks to park in their driveways despite covenants that prohibit any home site from being used for a commercial purpose or there being local ordinances that prohibit food trucks in residential neighborhoods. In situations like this, the Association can likely fine the owners for violations of the covenants, but the most immediate option is to contact local law enforcement to let them know that the Governor's order is being violated. Most food truck owners are not interested in tangling with law enforcement, so if your Association has made the decision (and has that authority) that food trucks are not allowed in the community, the Board may want to be proactive and contact the local food truck owners to give them a "heads up" in order to avoid any unfortunate circumstances.
Ultimately, there is no absolute right or wrong way to determine how best to deal with food trucks in Community Associations while the Governor's "Stay at Home" Order is in place. Each Association will need to make the decision that its Board believes is best for that particular community. Whatever they decide, the Board should communicate the decision to the residents and explain the reasoning behind it.
No matter what the decision, there will likely be some residents that are upset, but hopefully, they will respect the Board for being transparent.
Please stay safe out there.
--
© 2023 Ward and Smith, P.A. For further information regarding the issues described above, please contact Adam M. Beaudoin.
This article is not intended to give, and should not be relied upon for, legal advice in any particular circumstance or fact situation. No action should be taken in reliance upon the information contained in this article without obtaining the advice of an attorney.
We are your established legal network with offices in Asheville, Greenville, New Bern, Raleigh, and Wilmington, NC.