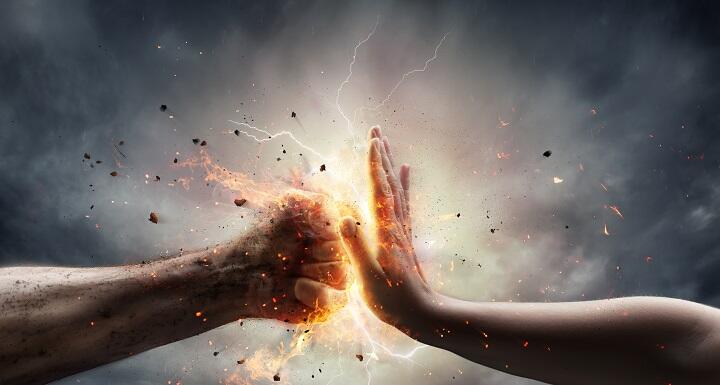 I don't call a real estate agent when I need a flu shot, and I don't go to my chiropractor to fix a leaking sink. Yet when professionals, such as real estate agents, doctors, chiropractors, plumbers, and more, are subject to regulation by the State of North Carolina, they sometimes don't call a lawyer to help them navigate through the complex laws that regulate their professions and occupations. This can be a big mistake.
More than 180 professions and occupations in North Carolina are subject to regulation and oversight by the State. The goal of these boards and agencies is to protect the consuming public, which I appreciate when I'm getting my hair cut by a North Carolina Board of Cosmetic Art Examiners' licensed hairdresser or my teeth cleaned by a North Carolina State Board of Dental Examiners' licensed hygienist. Not to mention that if I hire a contractor to perform work on my home, or a financial adviser to oversee my investments, I want someone experienced in these professions overseeing the people I'm hiring (thanks, North Carolina Licensing Board for General Contractors and North Carolina Securities Division, respectively).
While all of these licensing boards play a critical role in protecting the public, they also can create a lot of headaches for industry professionals, who may become subject to an investigation or disciplinary action. This process can be particularly challenging because the policies and procedures vary greatly across licensing boards and agencies. For example, violations of North Carolina Alcoholic Beverage Control Commission (ABC) and securities regulations likely will involve an investigation by a single attorney working for the State of North Carolina, while inquiries by the North Carolina Medical and Nursing Boards will involve a panel comprised of industry peers and members of the public.
An attorney with experience before these boards can be an invaluable asset and a worthwhile investment when a professional's well-being, reputation, and livelihood are at stake. Attorney aid from the beginning of an investigation can be critical to avoiding an accidental misstep that cannot be undone.
That being said, professionals may be able to avoid an investigation altogether—and the need to hire an attorney—by remaining mindful of some common violations. For example, the North Carolina State Bar frequently disciplines attorneys for trust account violations. Medical professionals are increasingly investigated for prescription writing practices, especially in light of the opioid epidemic. Importantly, nearly every profession may be subject to discipline resulting from data and security breaches. More than ever, it's important to ensure that everything from medical records to social security numbers and customer bank account information is protected and secure.
Even the most careful professionals and practitioners can end up subject to an investigation; sometimes it's for something they didn't do, and sometimes it's for something that's a complete accident. Regardless, attempting to navigate a state agency investigation alone can be a risky proposition, not unlike me trying to self-diagnose myself on Web M.D. only to end up having to go to the doctor with a cold that lasts much longer than it would have with proper treatment from the beginning.
Sometimes it really is best to let professionals do what they do best. When it comes to helping with a professional or occupational licensing matter, an experienced attorney is often the best person for the job.
--
© 2023 Ward and Smith, P.A.
This article is not intended to give, and should not be relied upon for, legal advice in any particular circumstance or fact situation. No action should be taken in reliance upon the information contained in this article without obtaining the advice of an attorney.
We are your established legal network with offices in Asheville, Greenville, New Bern, Raleigh, and Wilmington, NC.