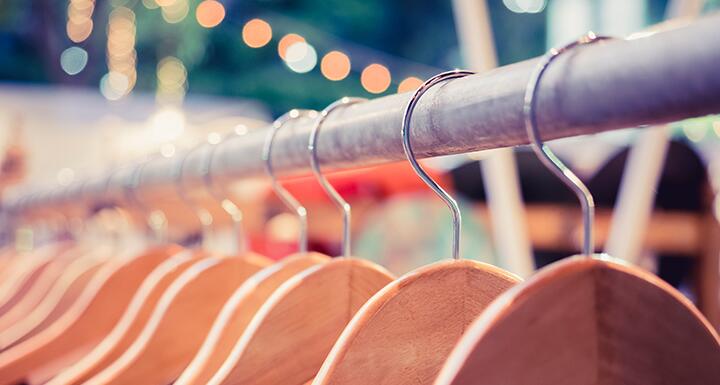 For years now, a new type of retail merchant has been "popping up" everywhere. Short-term, temporary retail events, or "pop-ups," serve as a marketing strategy for retailers and entrepreneurs looking to extend their brand into new markets, test their new brands with limited potential for loss, or take advantage of a short-term marketing opportunity such as a particular event or holiday.
Pop-up shops began to emerge more prevalently in 2009, during the depths of the Great Recession, when vacancy rates were sky-high and landlords were desperate to fill spaces. However, in recent years, pop-ups have come to be known as trendy business ventures with their own consumer demand, providing an opportunity for consumers to regain their excitement for in-store purchases.
Pop-up shops can be started within traditional buildings—occupying whole warehouse spaces or only a portion of an already-occupied building—or as stand-alone kiosks, carts, or motor vehicles such as food trucks. Some of the biggest players in the pop-up market are farmers' markets, food trucks, pop-up retail stores, and festivals, but pop-up shops can run the gamut from big-name brand retail sales, start-up retail sales, and restaurants to onetime events such as dinner clubs or parties.
Consumers have come to expect unique shopping experiences from pop-up merchants, including distinctive products or food, an opportunity to shop locally, lower prices, and the intrigue that comes with knowing that the experience is a temporary and short-lived one. The "here today, gone tomorrow" mysterious nature of pop-ups adds to their allure, and is part of the reason why pop-up businesses have become a multibillion dollar industry.
Examples of pop-up shops include:
A new clothing designer setting up inside a women's hair salon for two weeks;
A frozen food company's temporary restaurant—set up in a vacant storefront—where diners can settle their bill by snapping an Instagram post of the meal thereby helping to generate free publicity for the frozen food company's line of products;
A pop-up Korean restaurant, set up within a cocktail bar, serving dinner on Mondays for two months;
A temporary specialty coffee and pastry counter, operating within a permanent storefront that sells local artwork— helping to generate free publicity for the emerging bakery planning to open a permanent storefront in six months;
A kiosk selling specialty pet treats and toys, set up in a gardening center; and,
A café on the beach, open for three summer months each year.
While pop-up shops come in all different shapes and sizes, they do share a few traits. They typically have terms ranging from one day to six months and are located in areas with higher foot traffic. And, in a world in which a majority of purchases are being completed online, pop-up shops draw crowds to their physical location because they are typically limited in their merchandise and generate a sense of excitement that translates into building brand awareness offline. This business concept allows for existing and new retailers alike to ease their way into a new niche and test their brand, while minimizing their potential losses.
Pop-up shop owners aren't the only ones benefiting from this trend. For example:
When a tenant's lease allows the tenant to enter into a sublease directly with the pop-up shop, the main tenant is able to offset its overhead expenses for a short period of time.
Commercial landlords leasing to pop-ups find it is easy to fill less desirable vacant spaces, or small portions of otherwise occupied buildings, without the need for much, if any, upfitting.
Mall landlords are turning to pop-up stores to attract shoppers and boost revenue as department stores and other tenants struggle to combat the growth of online commerce. Pop-up shops attract new consumers to both the pop-up and to the landlord's existing tenants.
Legal and Logistical Considerations
As expected, these unique retail arrangements also come with their own unique concerns.
Location
Location is arguably the most important consideration when starting a pop-up shop: choosing a busy area where the pop-up will garner attention by either complementing other businesses in the area, or conversely, by creating an edgy juxtaposition.
Control
Control can also be an issue. Some pop-up owners want or need to control the aesthetic and the experience created in the entire space, in which case they will look for a kiosk or a vacant premises to rent on a short-term basis, while others will desire less control, and will be fine as a store-within-a-store where the aesthetics of a majority of the space will be controlled by the primary tenant or by the landlord.
Legal Issues
And, surprise, there are legal considerations as well. For example, in order for a pop-up to be permitted in a particular building, the pop-up's use must be allowed in the zoning district where the building is located, whether or not the use will be short-lived. Temporary use permits and special event permits are sometimes an option for pop-ups, but that also depends on the zoning district in question. The use of a pop-up shop may also require that certain licenses be acquired, such as a liquor license or an event license. Therefore, a pop-up business should typically begin its planning phase by gaining an understanding of how the city or county's regulations will affect the intended use.
Taxes
Each state, city, town, or county likely has its own tax structure applicable to retail establishments, restaurants, etc. To avoid legal problems, pop-up shop owners must become aware of tax collection and remittance obligations before starting operations.
Employees
If the pop-up shop hires employees, employment taxes and laws will apply. Failure to pay the requisite minimum wage, payroll taxes, or to follow other employment laws can result in liability long after the pop-up closes.
Lease or License?
Both the landlord and the pop-up tenant will want to enter into a written agreement outlining the terms of a temporary lease or license. In certain situations, a landlord or property owner may prefer to utilize a license agreement, which can be appropriate for very short term tenancies, and provide the landlord with leverage to revoke the license with short notice in the event of a breach by the pop-up shop of any of its obligations.
If the pop-up shop will be located within premises already occupied by one or more tenants, the landlord will want to be sure that any exclusivity clause in the existing lease or leases (i.e., a landlord's agreement not to lease to any similar or competing tenant) will not be violated and that the pop-up shop's use will not create a nuisance to existing tenants.
At a bare minimum, the lease or license should provide:
A description of the premises that will be leased or subject to the short-term license (with a diagram, if possible);
The length of the lease or license;
The permitted use of the space;
The hours/days of business operation;
The rent amount and payment interval;
The party responsible for paying utilities;
A description of any alterations the tenant or landlord agrees to make to the premises;
The extent and location of permitted signage;
The party required to provide insurance and indemnity obligations, and for what occurrences, in what amounts, and the party who will control disbursed insurance proceeds. Even if the pop-up shop is only operating for a few hours per day or one day per month, it is essential to everyone involved—business owner, landlord/property owner, and customers alike—that the appropriate insurance is in place, including, but not limited to, hazard insurance, public general liability insurance, or worker's compensation insurance. In some instances, the pop-up shop will be required to directly purchase this insurance, whereas other landlords will carry the additional insurance and pass the cost down to the pop-up shop as part of the rent.
The consequences to the pop-up for failing to vacate the premises at the end of the lease or license term;
The events of default and their consequences;
The condition to which the premises must be returned at the end of the lease term; and,
If applicable, parking availability.
Conclusion
Pop-up shops have become popular for good reason—the concept has helped start-ups launch, big-store brands expand their reach, and creative entrepreneurs cultivate community with onetime dinners and parties. The buzz doesn't come without some leg work though. Considerations regarding location, leases or license agreements, applicable laws, and insurance will go a long way toward ensuring that your pop-up business will "pop" (I had to), and that the legal ramifications won't outlive the business itself.
--
© 2023 Ward and Smith, P.A. For further information regarding the issues described above, please contact Joanne H. Badr.
This article is not intended to give, and should not be relied upon for, legal advice in any particular circumstance or fact situation. No action should be taken in reliance upon the information contained in this article without obtaining the advice of an attorney.
We are your established legal network with offices in Asheville, Greenville, New Bern, Raleigh, and Wilmington, NC.