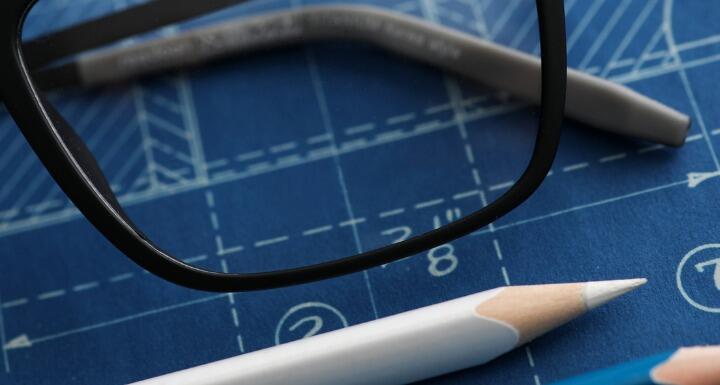 Do design-build contracts allow general contractors to perform as architects?
Not directly. As design-build contracts grow in popularity, it's important that general contractors, owners, and architects understand which design-build arrangements are permissible under North Carolina law—and which are not.
In a design-build contract, one entity, often a general contractor, contracts with an owner to undertake both the design and construction aspects of a project. This can be an attractive project delivery method for all parties involved. Owners like it because it gives them one point of contact through which they can discuss all aspects of the project, and it typically saves the owner time and money. Contractors like it because it allows them to collaborate on the design phase of the project and provide input that can streamline construction. Architects like it because they are able to get owner and contractor input during the design phase, lowering the likelihood of unexpected design issues and subsequent plan changes during the construction phase.
These qualities make design-build contracts attractive for North Carolina's owners and builders looking at undertaking a large project. Public procurement also utilizes design-build methods, but the public design-build process is governed by additional rules and restrictions. This article applies to both private and public design-build projects, but additional analysis of the public rules will be covered in a future article. Regardless of whether the owner is a private entity or a governmental agency, general contractors and architects must be cognizant of their respective limits under North Carolina licensing law, even when they're engaged in a design-build.
Generally, North Carolina law prohibits an individual or entity from (1) engaging in the practice of architecture without a certificate of admission to practice architecture and (2) working as a general contractor without being licensed as such. This can be a confusing area of the law, especially as it relates to design-build contracts that seemingly require architects and general contractors to dabble in each other's industry.
In practice, North Carolina's design-build law functions as an exemption to the architectural licensing statutes and gives general contractors enough leeway to perform the services they need to perform for a design-build system to function. The licensing statutes do not prevent a duly licensed general contractor from performing certain design-build tasks, like preparing plans or specs and entering into agreements with owners that include the cost of architectural services as well as contracting services. The statute still draws a line, however, and expressly prohibits anyone from performing professional services they are not licensed to perform.
One design-build arrangement that is commonly misunderstood is one in which a general contractor uses an employee who is an architect to provide the design services necessary under a design-build contract. The problem is that such an arrangement is impermissible under the design-build law. This means that a non-architecturally licensed general contractor cannot use an in-house architect because that would put the general contractor in a situation where it is engaging in the unlawful practice of architecture. As to the architect, pursuant to the Board of Architecture's Rules of Professional Conduct, the Board may deem the architect's actions under this scenario "unprofessional conduct" and can levy a civil penalty or revoke the architect's license.
Some see such a restriction as being contrary to the intent of the design-build law, and it is, in part. Requiring the use of outside architects does make the design-build process a bit more complicated. But the design-build law is balancing flexibility in construction planning against the preservation of professional standards and oversight for architects. But there are ways to manage the situation. Instead of using an in-house architect, general contractors, owners, and architects should structure their design-build contracts in one of these three ways:
Owner contracts with general contractor who contracts with architect: The owner enters into a contract with a general contractor who serves as the design-builder. The general contractor then contracts with an architect, who is not employed by the general contractor, to perform the design services. In this scenario, the general contractor is responsible to the owner for both the construction and design services, as the contractor is the only one with whom the owner has a contract. Although this may be easier for the owner, the owner may not have a lot of control over the design and the architect's performance since the architect is strictly under contract with the general contractor.
Owner enters into separate contract with each entity: The owner enters into one contract with the general contractor and enters into another contract with the architect. In this scenario, the owner loses the ease of contracting with one entity that handles all services. However, the owner retains complete control over the design phase of the project. Additionally, the general contractor is still typically involved in the design and can still normally save time by starting construction before all construction documents are completed.
Owner uses a bridging agreement between architects: The owner essentially combines (1) and (2). The owner enters into a contract with an architect who prepares the preliminary plans, scope, systems, and schedule of materials. The owner then enters into a contract with a general contractor who serves as the design-builder and contracts with a second architect. The second architect creates the final plans with the general contractor and owner's input. This scenario still allows both the owner and the general contractor to be involved in the design phase of the project. However, it adds more steps for the owner and can lengthen overall construction time.
Each of these structures allows general contractors, owners, and architects to reap the benefits of a design-build delivery system without running afoul of North Carolina law. Owners interested in entering into a design-build contract should consider how much control they want to have over the design process, how many points of contact they want to have, and how quickly they want construction to start and finish on the project in deciding which version of design-build is right for them. And if you're a non-architecturally licensed general contractor utilizing an in-house architect, it may be time to rethink that arrangement.
--
© 2023 Ward and Smith, P.A. For further information regarding the issues described above, please contact Alexandra E. Ferri or James W. Norment.
This article is not intended to give, and should not be relied upon for, legal advice in any particular circumstance or fact situation. No action should be taken in reliance upon the information contained in this article without obtaining the advice of an attorney.
We are your established legal network with offices in Asheville, Greenville, New Bern, Raleigh, and Wilmington, NC.