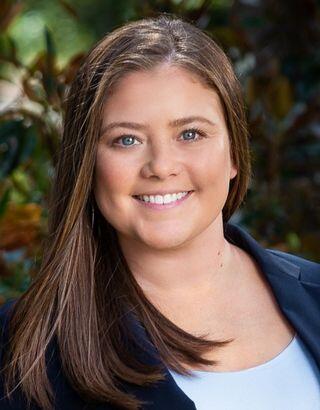 Alexandra E. Ferri
Litigation Attorney
Alex is a litigation attorney whose practice focuses on construction. She helps clients with general litigation matters, assisting through all phases of the litigation process, from investigation and pleading to trial, settlement and appeal.
As a licensed North Carolina general contractor, Alex has years of experience working in construction. She brings that expertise to her legal practice, where she helps draft and negotiate contracts between project owners, designers, contractors, and subcontractors.
Alex earned her J.D. from Wake University School of Law. She was involved in several organizations, including Moot Court, Trial Bar, and First Generation Law Students Organization, earned numerous merit-based scholarships, and was awarded the Suzanne Reynolds Award for her work in her 1L writing class. As an avid writer, she served as a writing teaching assistant her 2L year and participated in Wake Forest's Appellate Advocacy Clinic her 3L year. In this clinic, Alex co-wrote two appellate briefs, one of which was filed in the Supreme Court of the U.S. and quoted by Justice Breyer in his concurring opinion.
Before joining Ward and Smith full-time, Alex served as a summer associate in 2021.
Education
J.D., Wake Forest University School of Law, 2022; Notes and Comments Editor, Wake Forest Journal of Law and Policy
B.A., Clemson University, 2017; CU Honors College
About Me
My motto is…

Grow where you are planted. Although I'm typically a "take life by the horns and make it what you want it to be" kind of girl, I think it's also important to make the best out of situations you can't change.
I became a lawyer because...

I love to advocate for justice. The way in which I have done that has looked different throughout my life, but I've always had a strong sense of right and wrong and a strong desire to correct injustices.
One surprising thing people don't know about me is…

my very best friend is my dog. Although, if you've ever spent more than five minutes talking to me, looked at my phone's lock screen, or noticed the doggie safety seatbelt in my car, you may already know that.
I would most like to live…

right here in Wake County. I was born and raised here, and I can't imagine making a home anywhere else. However, if I could spend a couple of months at the beach every summer, I would.