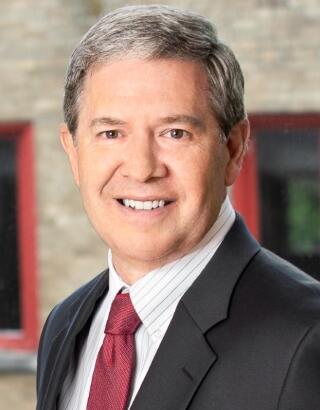 Grant B. Osborne
Labor and Employment Attorney
Grant's practice experience of more than 30 years encompasses a wide range of issues that arise in employment and labor law. He provides counsel to clients in the health care, financial, hospitality, construction, business services, employee staffing, and non-profit sectors. Grant represents clients in state and federal courts as well as administrative agencies. He regularly advises employers of all sizes and litigates civil cases regarding all forms of employment discrimination, wrongful discharge, unlawful retaliation, contractual issues, personnel policies and practices, and wage and hour issues.
Grant also has advised and represented employers with respect to their rights and obligations arising under laws pertaining to collective bargaining and labor unions. He is a frequent lecturer regarding all aspects of the employment relationship that arise under numerous federal and state laws, and often represents employers before the U.S. Equal Employment Opportunity Commission, the National Labor Relations Board, and federal and state "wage and hour" agencies. He also serves as a mediator and is certified by the North Carolina Dispute Resolution Commission. Grant served as the Chairman of the North Carolina Bar Association's Labor and Employment Law Section (from 2015 to 2016).
Education
J.D., Duke University School of Law, 1985
B.A., Duke University, 1981
Representative Experience
Litigation involving employer's alleged contractual liability for substantial unpaid workers' compensation insurance premiums; in temporary employee leasing industry
Representation of employer in construction industry in extensive collective bargaining negotiations with labor union in effort to secure collective bargaining agreement in accordance with National Labor Relations Act
Representation of medical practice in litigation with former employee regarding alleged liability for unpaid wages under federal and state "wage and hour" laws and alleged employment discrimination
Representation of various companies in negotiations with governmental agencies regarding alleged mischaracterization of employees as independent contractors and resulting alleged unpaid wage and tax liabilities
Representation of government-funded non-profit corporation in civil action against former employee accused of embezzling substantial funds from former employer and related settlement negotiations
Representation of surgical practice in civil action brought by former employees against former employer accused of having engaged in unlawful employment discrimination and related settlement negotiations
Representation of manufacturer with large workforce before U.S. Equal Employment Opportunity Commission with respect to charges of employment discrimination arising under, e.g., Title VII of Civil Rights Act of 1964 and Americans with Disabilities Act of 1990
Representation of continuing care retirement community before National Labor Relations Board with respect to "unfair labor practice" charges.
Honors and Distinctions*
"Legal Elite," Business North Carolina, Labor and Employment, 2009, 2017, and 2021
"Go To Thought Leader," National Law Review, 2020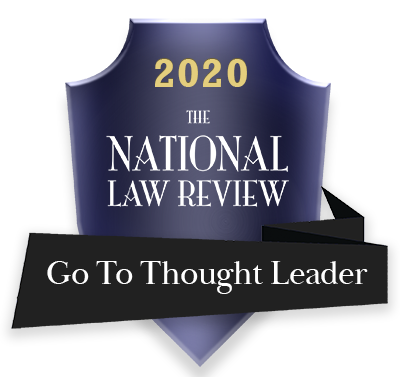 Professional and Community Affiliations
Asheville Area Chamber of Commerce (Leadership Asheville Alumnus, Class XIV)
Biltmore Park Homeowners Association (board of directors, past member)
Central United Methodist Church (Staff Parish Relations Committee, past member)
City of Asheville Citizens Police Advisory Committee (past member)
Federal Bar Association — Section: Labor and Employment Law
North Carolina Association of Defense Attorneys (charter member, Employment Law Committee)
North Carolina Bar Association — Section: Labor and Employment Law (Communication Committee Co-Chair, 2021; former chairman; former council member); Litigation
North Carolina Dispute Resolution Commission, Mediator
Rotary Club of Asheville
Society for Human Resource Management
Western Carolina Medical Society (former Development Council Chair)
Western North Carolina Human Resource Association (former member of the board of directors; former Governmental Affairs liaison)
Western North Carolina Medical Managers Association
Western Carolina Rescue Ministries, Inc. (former member, board of directors)
Admitted to Practice
North Carolina, 1986
All state courts in North Carolina
United States Court of Appeals for the Fourth Circuit
United States District Court for the Eastern and Western Districts of North Carolina
About Me
The best thing about Ward and Smith is the genuine dedication of the firm to putting the needs and interests of its clients first. Many firms say that they do so. Many firms do an adequate job of it. Ward and Smith does an excellent job of it by holding its lawyers, regardless of tenure or apparent status or rank, accountable for excellent service to our clients. We don't focus on short-term goals or metrics. We focus on getting to know and understand our clients and their needs, worries, interests and goals, and genuinely strive to treat them as we'd want our advisors to treat us.
I became a lawyer because I enjoy working with people and believed that I could help them to understand and navigate their complex legal rights and responsibilities and that I, when necessary, would be able to advocate for them and/or their businesses persuasively and effectively.
I worked in a salmon cannery on the southwest coast of Alaska for two summers while in college, putting in long hours in harsh conditions with others from all over the world. The experience taught me the value of taking an unfamiliar path, and that people, no matter where or what they came from, are fundamentally the same.
* Please see the following websites for an explanation of the membership standards for the following recognitions: www.bestlawyers.com; businessnc.com/special-sections/legal-elite/; and www.superlawyers.com/north-carolina.