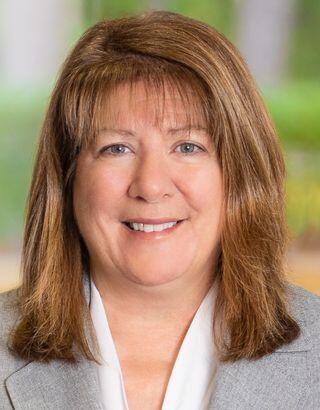 Terri W. Sharp
Trusts and Estates Attorney
twsharp@wardandsmith.com
Post Office Box 867, New Bern, NC 28563-0867
The Vault @ 411 Front Street (no mail service), Beaufort, NC
Terri is a trusted estate planning advisor to families and individuals seeking to safeguard their assets and plan for the future. As a leader of the firm's estate administration practice, she works closely with executors and administrators of estates in carrying out their legal duties as fiduciaries, including inventories, accountings, and estate tax returns. She also handles both contested and uncontested guardianships.
Terri brings a distinguished background of public service experience to Ward and Smith. She previously served for over ten years as the Clerk of Superior Court in Craven County, where her responsibilities included managing court system operations and acting as a Probate Judge. She also practiced law for 12 years with the Honorable Charles Kennedy McCotter, Jr., former U.S. District Court Magistrate Judge.
Prior to this role, Terri was a law clerk for two highly regarded judges: the Honorable W. Earl Britt, former Senior U.S. District Court Judge of the U.S. District Court for the Eastern District of North Carolina, and the Honorable Wallace W. Dickson, U.S. District Court Magistrate Judge.
Education
J.D., cum laude, North Carolina Central University School of Law, 2000
B.A., magna cum laude, North Carolina Wesleyan College, B.A., 1996
A.A.S., Hardbarger Business College
Professional and Community Affiliations
NC Conference of Clerks of Superior Court (Committee to Rewrite Clerk's Procedure Manual) 2012-2022
NC State Bar, Attorney member
NC Real Estate Commission, Broker
Craven County Bar Association (past President, Secretary/Treasurer)
3-B Judicial District Bar Association (Craven, Carteret, Pamlico Counties)
Coastal Women's Forum, 2012-present
Coastal Community Action, Past Board Member. 2014-2020
Craven Community College Foundation Board of Directors, 2023-2027
Havelock Chamber of Commerce Board Member 2019-present; Executive Board Secretary. 2021 & 2023
New Bern Area Chamber of Commerce, 2014-present
Coastal Women's Shelter, former Board Member and Treasurer, 2006-2010
New Bern Historical Society, 2018-present
NC Domestic Violence Commission Board, 2018-2022 (Appointment by Governor Cooper)
Christ Episcopal Church, New Bern, NC
About Me
A motto that inspires me is "sometimes in the winds of change, we find our greatest direction." I have come full circle in returning to the practice of law. Helping my clients resolve challenges in their everyday lives is a passion for me.
Where I'd most like to live and why: I most enjoy living in the New Bern area, where I have resided most of my life. It is a town where you can live, work and raise a family within comfort and safety. It is such a beautiful area with the Trent and Neuse Rivers. We are blessed, and I would not want to live anywhere else.
Though a native New Bernian, as a child, I traveled with my parents as a Coast Guard family and lived at Split Rock Lighthouse on Lake Superior in Minnesota. Sitting high on a cliff, it is now a museum and has a display dedicated to families who resided there. My father was one of the last keepers of the lighthouse.
My favorite pastime is traveling with our RV. My husband and I have owned an RV since 2010, and for the past 12 years have traveled NC, SC, and VA enjoying the outdoor life. We have a great circle of friends who travel together. We meet the kindest and most interesting people on camping trips.