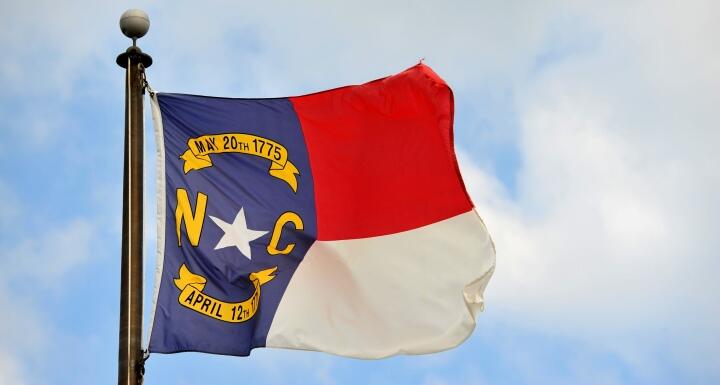 After adjourning for two weeks to name committee leadership, complete an extensive office shuffle and make one final fundraising push, state lawmakers will open the 2017-18 Biennium of the North Carolina General Assembly in earnest on Wednesday. This year, a Long Session, will feature Republican super majorities in both chambers for the seventh consecutive year and an Executive Branch power shift with Roy Cooper, a Democrat, in the Governor's mansion.
Tim Moore's peers elected him to lead the House of Representatives for a second term, while Phil Berger will serve his fourth consecutive term as President Pro Tempore of the Senate. The influx of new legislators is modest compared to recent biennia, with five freshmen members in the Senate and eighteen in the House. However, some familiar senior members of the legislature will not be returning this year, including:
Senate District 11: Buck Newton - R
Senate District 13: Danny Earl Britt, Jr. - R
Senate District 16: Josh Stein - D
Senate District 33: Stan Bingham - R
Senate District 36: Fletcher Hartsell - R
Senate District 39: Bob Rucho - R
Senate District 45: Dan Soucek - R
Senate District 48: Tom Apodaca- R
House District 6: Paul Tine - U
House District 20: Rick Catlin - R
House District 26: Leo Daughtry - R
House District 28: James H. Langdon, Jr. - R
House District 30: Paul Luebke - D
House District 32: Nathan Baskerville - D
House District 37: Paul Stam - R
House District 40: Marilyn Avila - R
House District 46: Ken Waddell - D
House District 49: Gary Pendleton - R
House District 51: Brad Salmon - D
House District 81: Rayne Brown - R
House District 88: Rob Bryan - R
House District 104: Dan Bishop - R
House District 105: Jacqueline Schaffer - R
House District 113: Chris Whitmire - R
House District 119: Joe Sam Queen - D
House District 120 - Roger West - R
Republican priorities and the natural power struggle between the Legislative and Executive Branches will dominate the Long Session. We expect to see the Governor's budget priorities overridden by the General Assembly. The Governor will probably veto the General Assembly's budget and the legislature's subsequent veto override is probably a fait accompli.
However, we believe the Governor will secure at least a few of his key budget priorities in the final plan, particularly with regard to education spending and teacher pay, if the two branches can reach across the divide. Governor Cooper may just yet sign a budget penned by House and Senate Republicans into law.
Governor Cooper is expected to benefit from his experience serving in both chambers of the General Assembly during budget negotiations with the House and Senate. Regardless of whether the final budget wins Cooper's approval, an enacted budget is possible with or without the Governor's veto if sixty percent of each chamber votes to override it.
The release of the Governor's budget will signal the formal beginning of this biennium's appropriations process, which we expect shortly after session begins,but before the April tax season can unveil its surprises. The House and Senate will then take their turns at crafting budget proposals, likely after revenue projections become more concrete in the spring. In the last weeks of session, the two chambers will appoint budget conferees to negotiate differences between the budget proposals and produce a compromise spending plan for the state.
At the fiscal half-year mark on January 1, the state's revenue collections outpaced the current budget's expectations by $322 million, or 3 percent, increasing the likelihood that lawmakers will have a surplus to allocate during the upcoming session. A revenue surplus is a strong indicator of economic health and pragmatic budgeting, but can also complicate negotiations between the House, Senate and Governor and could extend the length of session. In recent biennia, surplus dollars have been directed to pay raises and bonuses for state employees and teachers as well as padding the General Fund's reserve account.
Although the main charge of a Long Session is to adopt a two-year budget for the state, the months preceding this year's March and April bill filing deadlines will afford the broadest opportunity for non-appropriations bill introductions of the entire biennium. While Short Sessions are subject to restrictions that govern which types of bills may be filed, Long Sessions are far more permissive. When pressed for details on what they plan to propose, the Republican leadership has expressed interest in familiar topics.
Reform of the regulations that govern businesses, simplification of the state tax code and income tax cuts have been staples of the Republican majorities that we should expect to see more of in 2017. The 2016 Short Session was the first year since winning control of both chambers that Republicans did not enact a piece of omnibus regulatory reform legislation, indicating that there is probably a backlog of regulations that legislators would like to see modified or rescinded in 2017.
A stiffening of the election laws that prevent voter fraud is a likely bet for 2017 legislation in light of the controversy surrounding our most recent Governor's race, as are additional Medicaid discussions and further changes to the layout of state government. The issue of teacher salaries could present an opportunity for bipartisan collaboration, as both Cooper and Berger have emphasized increasing teacher pay as a priority in recent weeks.
Perhaps most noteworthy, Cooper continues to express interest in a vote to repeal last year's infamous House Bill 2 – The Public Facilities Privacy and Security Act. He has suggested in recent interviews that discussions with Berger and Moore to do so are ongoing and productive. A repeal deal last month involving the City of Charlotte first repealing its Ordinance 7056 was unsuccessful.
We anticipate a very active Long Session. For more information, contact a member of Ward and Smith, P.A.'s Government Relations team:
--
© 2023 Ward and Smith, P.A. For further information regarding the issues described above, please contact Whitney Campbell Christensen or James W. Norment.
This article is not intended to give, and should not be relied upon for, legal advice in any particular circumstance or fact situation. No action should be taken in reliance upon the information contained in this article without obtaining the advice of an attorney.
We are your established legal network with offices in Asheville, Greenville, New Bern, Raleigh, and Wilmington, NC.