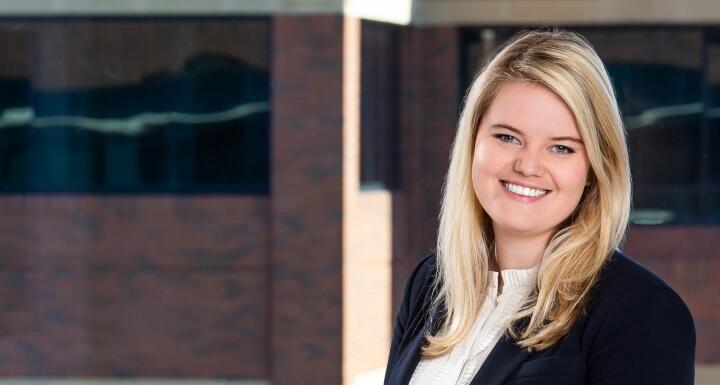 In 2017, intellectual property attorney Erica Rogers was recognized by the International Trademark Association (INTA) with the inaugural Tomorrow's Leader Award.
Now, she is sharing how winning the award has impacted her career during the "A Conversation with Former Tomorrow's Leader Award Recipients" Zoom event on August 17 from 9 a.m. - 12 p.m.
Erica is one of several past honorees participating in this drop-in question and answer session. This is a perfect opportunity to learn more about the Tomorrow's Leader Award and to ask questions about the application process for anyone that is considering applying. The award recognizes outstanding young practitioners, who have been practicing trademark law for five years or less, for their early leadership merits in the IP industry.
This event is free of charge and open to only young practitioners who are INTA members. Registration will close on August 16. Click here to sign-up.
In her legal practice, Erica helps individuals, small businesses, and large corporations with trademark selection and clearance, trademark prosecution and registration, and trademark portfolio management. She also routinely represents clients in trademark disputes, including drafting cease and desist letters, negotiating coexistence agreements, and handling cases before the Trademark Trial and Appeal Board (TTAB). She understands the personal, financial, and meaningful effort clients invest in their intellectual property, and her background and work reflect this understanding.