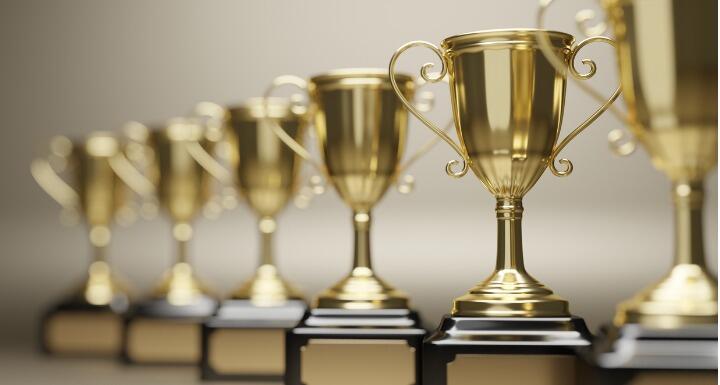 Best Lawyers® has recognized 49 Ward and Smith attorneys in more than 30 practice areas from across the firm's five offices.
The 2022 edition of the prestigious guide named 42 attorneys as "The Best Lawyers in America," seven were recognized as "Ones to Watch," and two were honored as "Lawyer of the Year."
Released annually since 1983, Best Lawyers® highlights the most accomplished and highly acclaimed legal practitioners in their respective practice areas. The recognition is based entirely on peer review, and the publication's methodology is designed to capture the consensus opinion of leading lawyers about the professional abilities of their colleagues, as accurately as possible.
The Ward and Smith attorneys recognized in the 2022 edition of Best Lawyers® are:
Asheville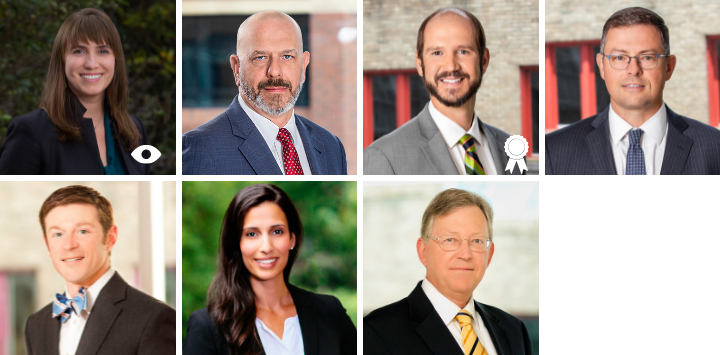 Jenny Boyer (2022)
Tax Law
Trusts and Estates
Bill Durr (2013)
Construction Litigation
Family Law
Zac Lamb (2019)
Tax Law
Trusts and Estates
Norman Leonard (2022)
Litigation - Banking and Finance
Lance Martin (2015)
Bankruptcy and Creditor Debtor Rights / Insolvency and Reorganization Law
Joanne Badr Morgan (2020)
Banking and Finance Law
Real Estate Law
Bill Wolcott (2018)
Greenville
Drake Brinkley (2020)
Charles Ellis (1995)
Medical Malpractice Law - Plaintiffs
Personal Injury Litigation - Plaintiffs
Brad Evans (2016)
Antitrust Law
Commercial Litigation
Litigation - Construction
Lynwood Evans (2013)
Medical Malpractice Law - Plaintiffs
Personal Injury Litigation - Plaintiffs
Paul Fanning (2011)
Banking and Finance Law
Bankruptcy and Creditor Debtor Rights / Insolvency and Reorganization Law
Litigation - Bankruptcy
Michael Fields (2018)
Banking and Finance Law
Bankruptcy and Creditor Debtor Rights / Insolvency and Reorganization Law
Merrill Jones (2013)
John Martin (1995)
Family Law
Personal Injury Litigation - Plaintiffs
New Bern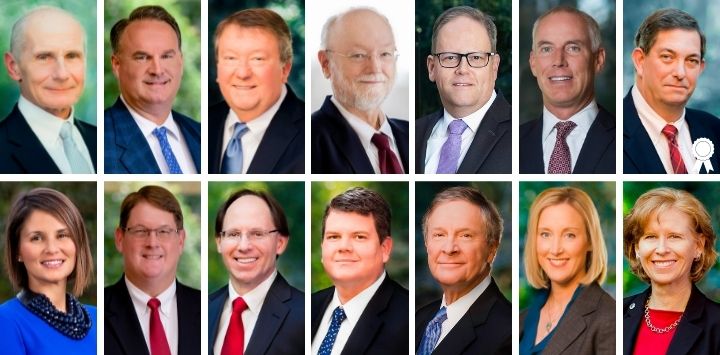 Don Eglinton (2009)
Commercial Litigation
Copyright Law
Litigation - Construction
Litigation - Intellectual Property
Litigation - Patent
Patent Law
Trademark Law
Ken Gray (2009)
Litigation - Labor and Employment
Workers' Compensation Law - Employers
Bill Lathan (2005)
Banking and Finance Law
Financial Services Regulation Law
Bill Martin (2013)
Greg Peacock (2010)
Litigation - Trusts and Estates
Trusts and Estates
Knox Proctor (2010)
Administrative/ Regulatory Law
Banking and Finance Law
Corporate Law
Financial Services Regulation Law
Lauren Quinn (2021)
Eric Remington (2020)
Clint Routson (2005)
Ryan Simmons (2021)
Troy Smith (1987)
Bet-the-Company Litigation
Business Organizations (including LLCs and Partnerships)
Commercial Litigation
Corporate Law
Amy Wang (2019)
Leigh Wilkinson (2010)
Raleigh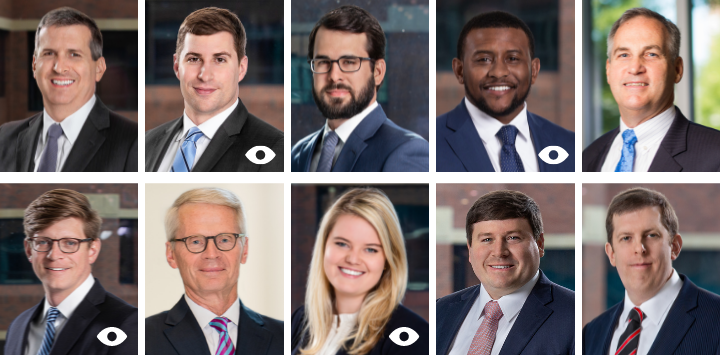 Jeff Bandini (2012)
Danny Brader (2021)
Bankruptcy and Creditor Debtor Rights/Insolvency and Reorganization Law
Joe DelPapa (2021)
Xavier Lightfoot (2021)
Litigation - Construction
Litigation - Labor and Employment
Steven Long (2010)
Employee Benefits (ERISA) Law
Tax Law
Evan Musselwhite (2021)
Construction Law
Litigation - Construction
Gary Rickner (1995)
Bet-the-Company Litigation
Commercial Litigation
Erica Rogers (2021)
Intellectual Property Law
Tyler Russell (2020)
Bankruptcy and Creditor Debtor Rights / Insolvency and Reorganization Law
Jason Strickland (2019)
Litigation - Construction
Wilmington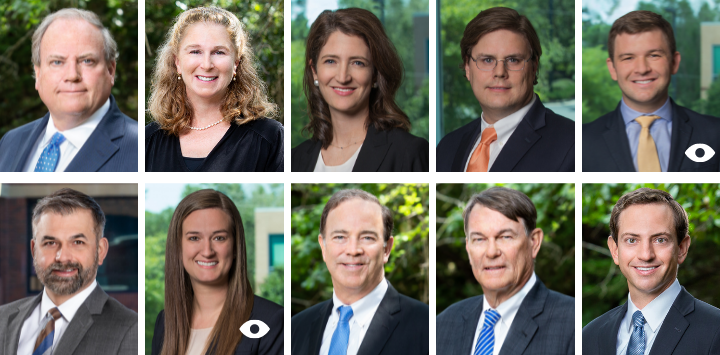 B.T. Atkinson (2010)
Securities/Capital Markets Law
Jenna Butler (2010)
Commercial Litigation
Litigation - Securities
Litigation - Trusts and Estates
Personal Injury Litigation - Plaintiffs
Virginia Carter (2022)
Trip Coyne (2016)
Business Organizations (including LLCs and Partnerships)
Litigation - Construction
Chris Edwards (2021)
Sam Franck (2021)
Community Association Law
Paige Inman (2021)
Family Law
Litigation - Trusts and Estates
John Sloan (2018)
Ryal Tayloe (2009)
Bet-the-Company Litigation
Commercial Litigation
Construction Law
Litigation - Construction
Litigation - Real Estate
Jeremy Wilson (2020)
Personal Injury Litigation - Plaintiffs