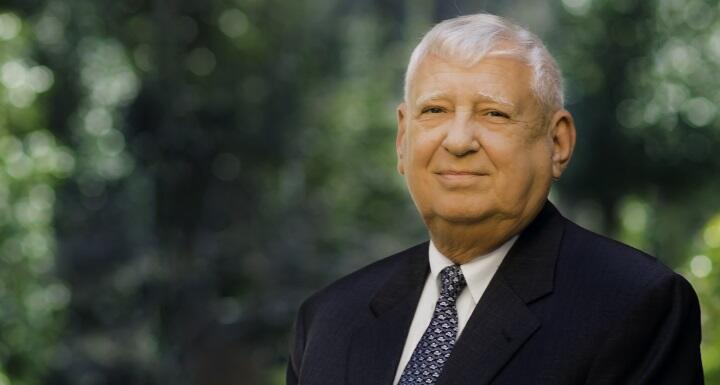 This prestigious award is a testament to Hugh's exceptional contributions and dedication to the state of North Carolina.
Hugh's outstanding achievements were recognized at a ceremony hosted by the North Carolina Board of Transportation. Hugh was nominated for the honor by the Secretary of Transportation and members of the Board of Transportation. As a retired Army Major General, Hugh has not only served his country but has also been an invaluable member of the Board since 2009.
Ward and Smith's Government Relations Practice Leader, Jamie Norment, praised Hugh's "unwavering commitment and dedication to the betterment of North Carolina," remarking that his "legal expertise, combined with his profound understanding of transportation issues, has been instrumental in shaping policies and initiatives that have positively impacted the state's infrastructure."
Hugh's influence extends well beyond the realm of transportation. He has tirelessly advocated for individuals affected by water contamination at Camp Lejeune, playing a pivotal role in successfully passing the Camp Lejeune Justice Act. This crucial legislation allows veterans, family members, and workers stationed at the base between 1953 and 1987 to pursue rightful compensation. Currently, Hugh serves as a liaison counsel between the federal courts and law firms representing plaintiffs in lawsuits being brought under the Camp Lejeune Justice Act.
Hugh's illustrious career is a testament to his commitment to excellence and an enduring source of inspiration for those who follow in his footsteps. Brad Evans, Co-Managing Director at Ward and Smith, noted that "his legacy will continue to inspire others to strive for excellence and make a difference in their communities."
Since 1963, North Carolina governors have bestowed The Order of the Long Leaf Pine award as the highest honor in recognizing individuals who have made remarkable contributions to the state and their communities through outstanding service and exceptional achievements. Inductees into The Order become esteemed "Ambassadors" of North Carolina, with their names and award dates enshrined on a Roster meticulously maintained by The Order of the Long Leaf Pine Society.