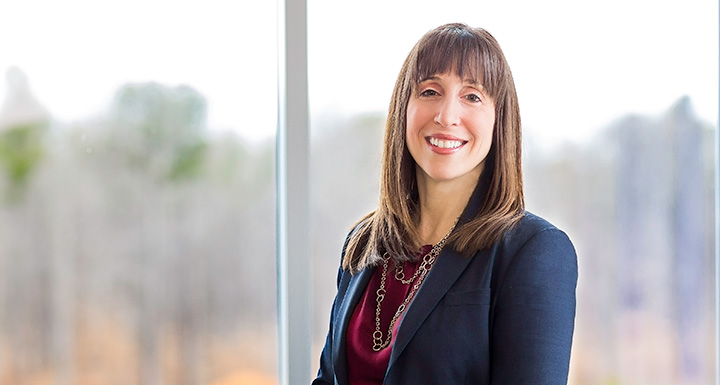 Attorney Deana Labriola is using her business acumen to help the American Heart Association achieve its goals of making Triangle communities healthier.
She joined the nonprofit's Triangle Metro Board of Directors for 2019-2020. Deana is one of six new local board members. The group includes:
Maureen McQueen, Senior Vice President at MetLife
Cathy Moore, Superintendent at Wake County Public Schools
Bob Myer, Senior Vice President at SKANSKA USA Building
Kirsten Riggs, Vice President of Heart & Vascular Services at UNC REX Healthcare
Trevor C. Upham, MD, Attending Cardiothoracic Surgeon at WakeMed Heart & Vascular
In a press release, Anne Miller, the Triangle American Heart Association's Executive Director, noted that the 2019-2020 Board of Directors "will help us make a positive health impact across the Triangle. Together, we will continue to be a relentless force for a world of healthier, longer lives."
The new members will work alongside established board members who are continuing their work with the American Heart Association. You can view the entire board of directors here.
As a business attorney, Deana's practice encompasses a broad range of business matters, from drafting and negotiating corporate agreements and documents to managing all aspects of mergers, acquisitions, and debt and equity financing transactions for a variety of companies. She also serves as the Raleigh office's Geographic Team Leader and leads the firm's Technology Practice Group by representing a number of local technology and biotechnology companies in their corporate needs.