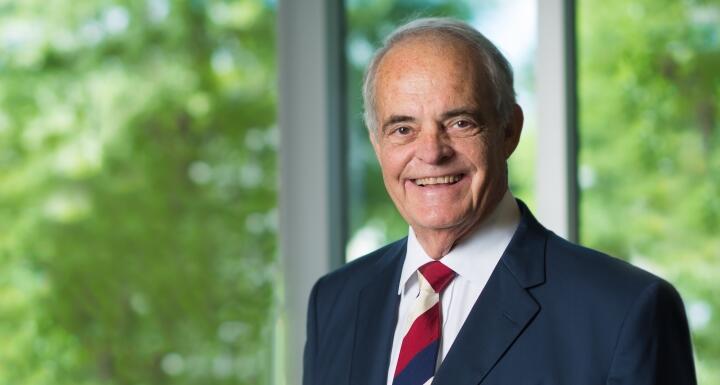 The East Carolina University Center for Survey Research ("CSR") has appointed business and commercial real estate attorney Sonny McLawhorn to its Advisory Board.
In a press release, the director of the CSR and political science professor, Dr. Peter Francia, welcomed Sonny saying that he "brings a wealth of knowledge about politics, law, business, and the state of North Carolina to the table. The Center for Survey Research is extremely fortunate and grateful to have him join our Advisory Board." Sonny will serve a three-year term, which can be renewed.
Sonny practices in an array of business and commercial real estate law areas. He has been a guest speaker at East Carolina University, as well as a lecturer in the School of Business and the Department of Communications. For the past 40 years, he has presented more than 200 programs to various professional organizations and civic groups. A veteran of the Vietnam-era, Sonny served in the United States Naval Reserve from 1965 through 1971.
The CSR is a part of the Thomas Harriot College of Arts and Sciences at East Carolina University. It has delivered data-based research expertise to various agencies, organizations, and interest groups across North Carolina since 1989. In recent years, the Center for Survey Research has attracted national media attention for the research it produced as part of its Life, Liberty, and Happiness Project and for its recent polls of North Carolina voters on the 2020 presidential election.