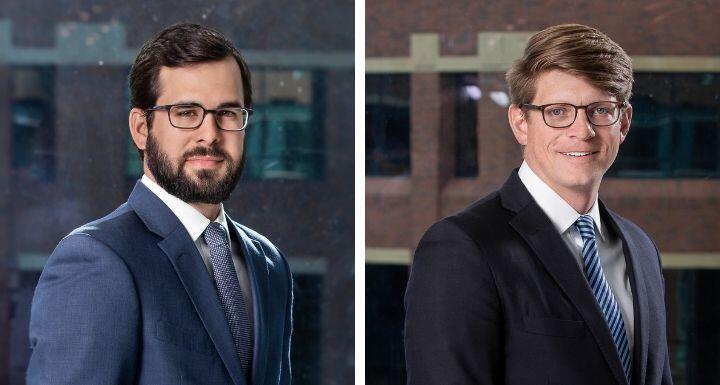 Ward and Smith is pleased to announce the addition of Joe DelPapa and Evan Musselwhite to the firm's Raleigh office.
DelPapa will expand the firm's securities, tax, and transactional depth. From business restructuring to a wide range of transactional matters, such as mergers and acquisitions, DelPapa works with start-ups, closely held, and private companies alike. Additionally, he leverages his experience as a small business owner and serial entrepreneur to meet the needs of business in all stages. Joe is also a certified public accountant. He returns to Ward and Smith after serving as fractional general counsel to several companies and gaining additional industry experience elsewhere.
Musselwhite deepens the firm's litigation bench. He works predominantly in the area of construction law representing contractors, subcontractors, and owners in a variety of civil litigation matters, in addition to advising clients in all stages of the construction and development process. His experience includes drafting and negotiation construction, design, and design/build contracts. He was previously an attorney with the Safran Law Offices in Raleigh.
"We are genuinely pleased to welcome both Joe and Evan," stated Ken Wooten, Ward and Smith Co-Managing Director. "It's a bit like 'old home week,' with Joe back, as he was with us for several years earlier in his corporate law career. And Evan is a perfect addition to our expanding construction industry team. We are fortunate to have Evan join us."