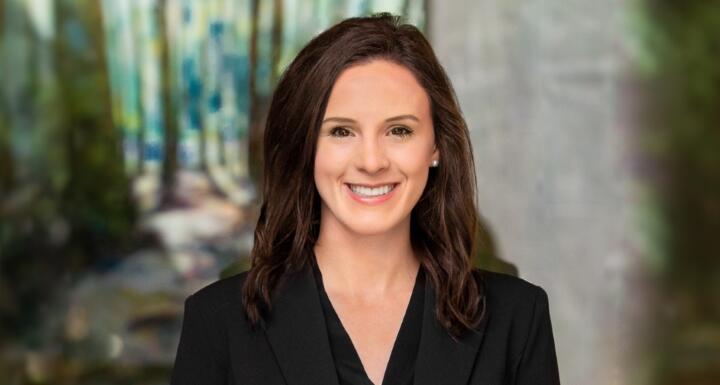 Ward and Smith is proud to announce that attorney Lily Faulconer has been appointed Chair of the Power Luncheon Series for the Greenville-Pitt County Chamber of Commerce.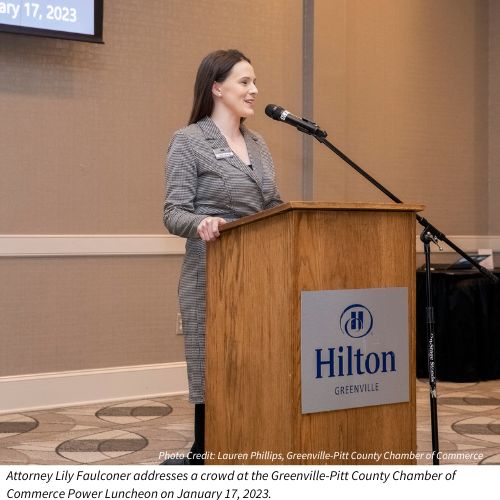 As a long-standing supporter of the Chamber and its initiatives, we are excited to see Lily bring her expertise and dedication to her new role, which she has held since January. Lily's enthusiasm for the Chamber and its mission to support local businesses is unparalleled.
The Power Luncheon Series, presented by Ward and Smith, offers a unique forum for individuals to gain insightful perspectives from distinguished speakers on a diverse range of topics, such as education, sports, economic development, elections, and much more. The next event will be held on March 21 at noon. Sign-up here.
Lily is a creditors' rights attorney in Ward and Smith's Greenville office. She assists various stakeholders, including lenders, banks, financial institutions, and other creditors, on bankruptcies, collections, foreclosures, restructuring, and insolvency issues. Lily also represents closely-held businesses and health care providers on transactional matters.