NC Lawyers Weekly recently highlighted Amy Wooten's unconventional start at Ward and Smith's Raleigh office.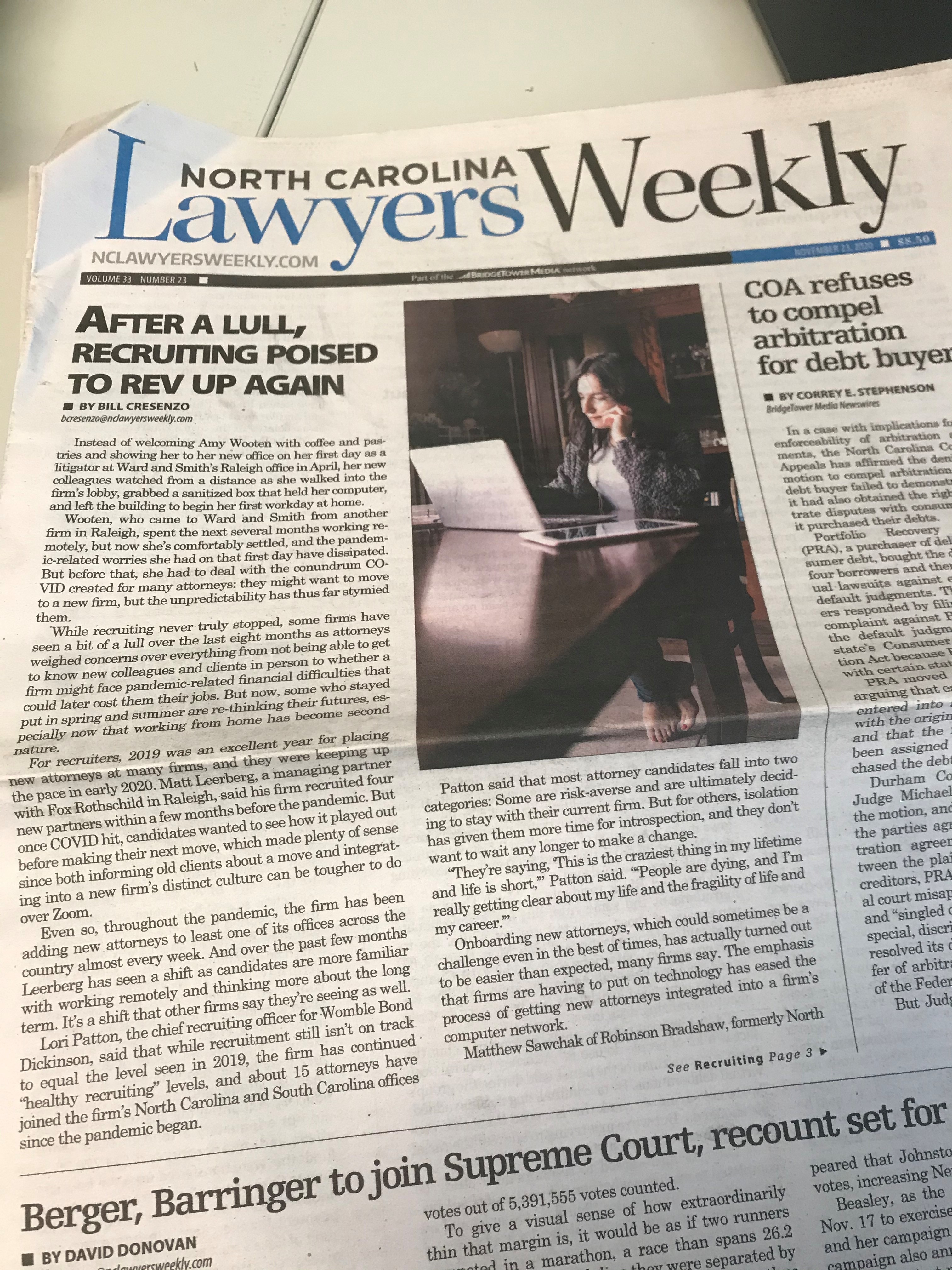 "Instead of welcoming Amy Wooten with coffee and pastries and showing her to her new office on her first day as a litigator at Ward and Smith's Raleigh office in April, her new colleagues watched from a distance as she walked into the firm's lobby, grabbed a sanitized box that held her computer, and left the building to begin her first workday at home."
The article, titled "After a Lull, Recruiting Poised to Rev Up Again," details how law firms are getting back to normal -- as normal as it can be during a pandemic -- after taking drastic measures earlier this year in response to economic pressures caused by COVID-19.
"While recruiting never truly stopped, some firms have seen a bit of a lull over the last eight months as attorneys weighed concerns over everything from not being able to get to know new colleagues and clients in person to whether a firm might face pandemic-related financial difficulties that could later cost them their jobs."
Amy offered some reassurance to laterals looking to make a change.
"[She] advises them to consider how the pandemic has affected their own practice areas, and ask if the new firm is hiring more than one attorney, if it's had significant turnover since the pandemic, and how it's supporting remote work and what it plans for 2021.

Those were all questions Wooten asked before making her jump, and while not being able to be in the office during those early days was difficult, she says she's glad she made the jump."
Click here to read the full article. It's behind a paywall.