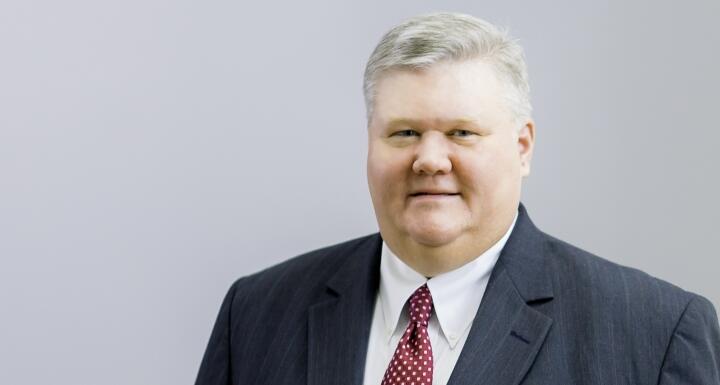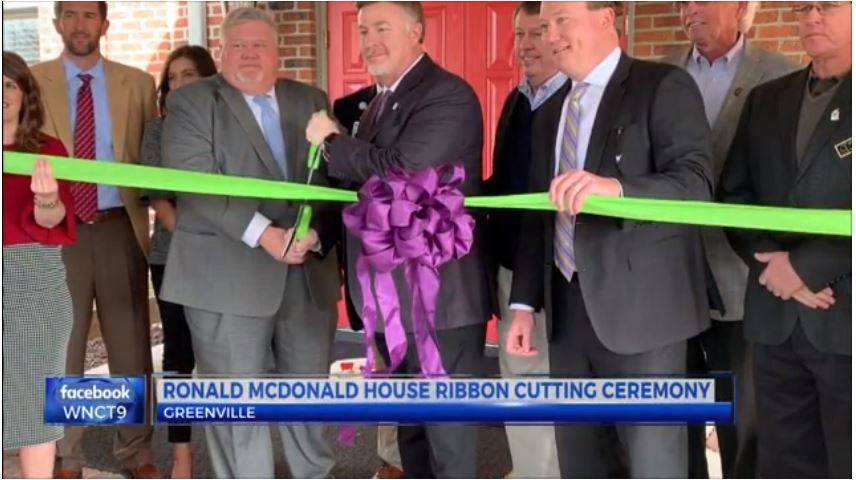 Armed with oversized ceremonial scissors, Merrill helped cut the green ribbon, opening the doors at the organization's Moye Boulevard location. It signified that the new 10,000-square-foot expansion is officially ready to help families during medical treatments. WNCT covered the ribbon-cutting ceremony, which you can watch here.
Merrill chairs the local organization's Board of Directors. He got involved with the non-profit after learning how it helps families stay together during a medical crisis. He recently spoke with The Daily Reflector about how his own experience piqued his interest in the Ronald McDonald House. More than a decade ago, Merrill and his wife spent nine weeks in the hospital with his twins who were born prematurely.
From the article:
"We were very fortunate," Jones said. "We lived in town; we could swap off. We could go home, get a shower, go to bed at night, but we saw a whole lot of families that couldn't do that.

"That's what got us really interested in Ronald McDonald House was seeing the families that needed the house and understanding that people who lived in other places like Edenton, they couldn't just go home at night." Read the entire article.
The new expansion adds four large bedrooms, bringing the total number of rooms available for families to 25. The renovation also includes a new kitchen and dining room, a new playroom, and space for offices, laundry, and storage.
The Ronald McDonald House operates two houses in Greenville. The House on Moye Boulevard has been helping families during their time of need since 1987.