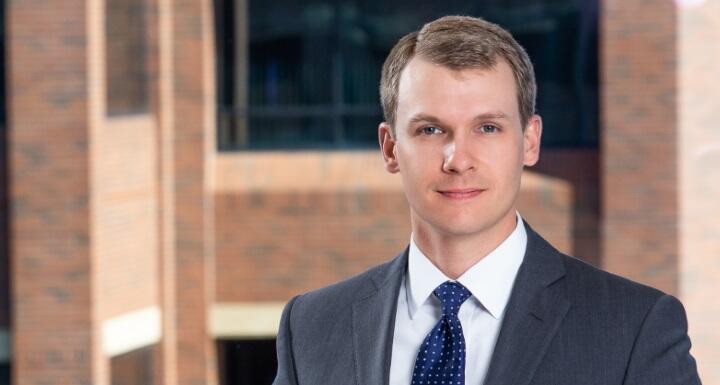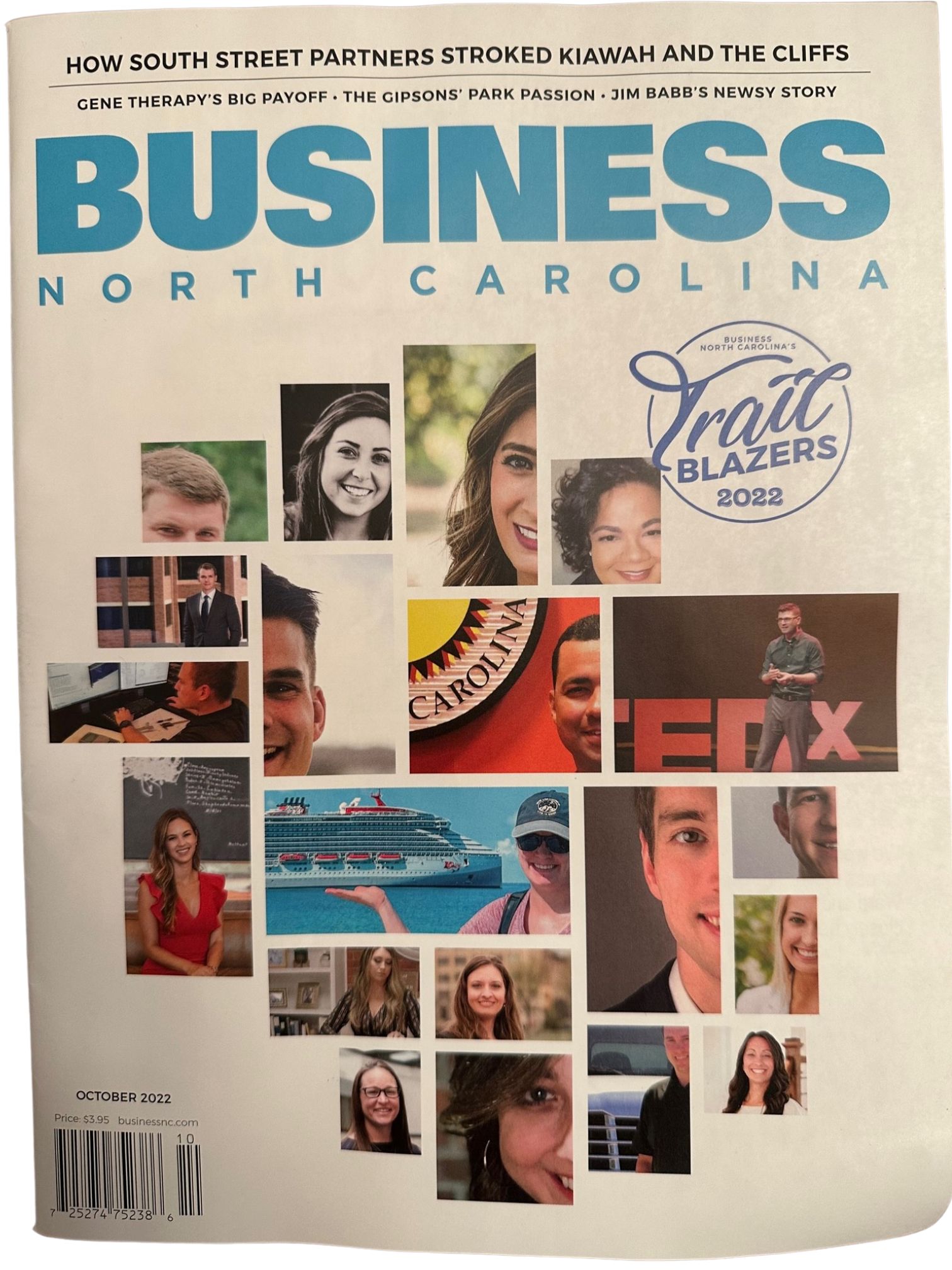 Peter is one of several professionals and business owners under 40 who work in North Carolina cities and towns with fewer than 100,000 residents recognized by the publication. The list was released in the magazine's October 2022 edition, which spotlighted each honoree. Here is Peter's profile:
PETER VON STEIN

trusts and estates attorney, Ward and Smith

Greenville

The UNC Chapel Hill graduate interned for two judges before joining the Ward and Smith law firm in 2015. He has participated in the North Carolina Bar Association's 4ALL Statewide Service Day, when attorneys volunteer their time and provide free legal advice to North Carolina residents. Last year, he was appointed to the Greenville-Pitt County Chamber of Commerce's board of directors.

Education: Bachelor of Science and Juris Doctor, UNC Chapel HIll

What is most special about your community? I find that the people and leaders of Greenville genuinely want to see others in the region succeed. There is a palpable desire to help better the lives of our neighbors through opportunity and economic growth.

Biggest influence: Greg Peacock, my law partner and a mentor since I first began practicing. His ability to connect with clients on a personal level is unmatched. I am often inspired by his creative approach to solving legal issues.

Organization's biggest success: Our clients tell us that we're not like other law firms, and I know many fine attorneys in firms across the state, so the most impressive thing about our organization to me is our distinctive teamwork approach. It's nice to stand out not just for what we do but for the collaborative, practical way in which we do it.

Favorite volunteer activity: I enjoy serving on civic boards and contributing to organizations that help disadvantaged families get on their feet.
To see the full 2022 Business North Carolina Trailblazer list, click here.