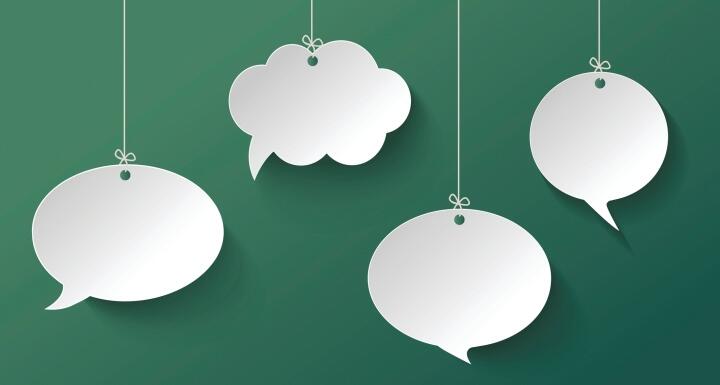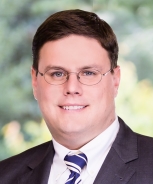 In 2016, the one-year survival rate for small businesses hit nearly 80%, the highest share since 2006. But the majority those establishments don't survive past ten years.
The Greater Wilmington Business Journal asked four business leaders to share their advice on "strategizing for growth, finding and retaining qualified staff, and developing a culture that supports success" as part of its "Insightful Discussions" panel. Business attorney Trip Coyne was featured in this written Q&A format. Here's what he had to say about growing your small business:
How far ahead should small business owners plan for growth?
Short answer: Day one, but only so much. There is a balance. Worrying too much about the future in early stages can be at the cost of energy and resources that should be spent building a business worth worrying about. However, it is wise to identify where you hope to go – which for a business may be generational ownership or a quick exit, or any number of other outcomes – and build backwards, to the extent your budget allows. While your hopes and opportunities may change over time, your ideas about your plans for growth of the business may be important in the choice of entity type in the initial formation of the business. Just as importantly, as the business grows, it is important to budget for review and revision of early corporate decisions and other considerations, such as succession planning and changing insurance needs. For some period, many businesses have to bootstrap everything. However, too many businesses get past that point and never find the time to shore up their corporate planning, exposing the business to a variety of risks that would have been less expensive to have prevented (or reduced) than to cure.
What benefits and obstacles to business growth do you see locally?
I work with businesses around the world and travel regularly for work. I seldom see local communities that, on balance, offer more benefits than the Wilmington area. However, obviously, the answer varies for each business, each day. One obstacle I see to business growth and growth planning is the predicted growth of the population in our community. While population growth presents great opportunity, the inability to accurately predict all of its implications increases the risks of changing traffic patterns, workforce shortages and evolving tastes. I think the greatest general benefit I see is an engaged culture of entrepreneurs, and those that support entrepreneurs, combined with a relatively affordable and easy lifestyle (minimal commutes, easy airport, rich in quality- of-life amenities). This is an uncommon combination, and money not spent on cost of living and time not spent commuting, etc., gives motivated businesses a meaningful leg up, I believe.
What are the key components of a good growth strategy?
Visiting internal corporate documents is important. As a business grows, its corporate structure should be revisited for both tax and legal vulnerabilities and opportunities. A business that is prepared to, for example, take on investors or pass from generation to generation, will grow in the intended direction more smoothly. These possibilities are often not considered or addressed at inception because of budget concerns or changed plans, and it is easy – and common – to forget about them once the business is up and running. If you do not otherwise regularly work with legal counsel regarding your business, it would be good to, at minimum, consult your lawyer as part of any major growth initiative.
How important is it to focus on your competition?
My practice includes providing outside general counsel to businesses, and I have been fortunate to work with several high-growth ventures in various capacities. Best I can tell, the most successful entrepreneurs are too worried about their own company to have much time to focus on the competition. My practice also includes litigation, where the story is after-the-fact, and sometimes different. Notably, some not-so-obvious rights against competitors – such as certain trademark rights – need to be diligently maintained in order to maximize their value (hence the "cease and desist" letter).
What are the risks of growing too much too fast?
Depending on the type of growth – revenue, income, headcount, physical plant, etc. – the risks vary widely. While growing revenue is hard to argue with, it may mean that less reliable accounts are being taken on. Similarly, growing income may mean that corners are being cut. From a legal perspective, one of the greatest risks of a growing company comes from poor planning. While young businesses may have to make do with limited professional resources, it is important that as a business grows, it budgets for and seeks professional guidance, such as accountants and lawyers. As the business grows, most risks will generally increase – there will be more customers, employees, contracts, real estate, etc., to worry about – so it is important to regularly revisit the corporate structure, including internal agreements among the owners. I frequently litigate business cases, including disputes between owners, and find that the issues that lead to litigation could often have been avoided or mitigated if better attention had been paid to internal agreements as the business grew and evolved. At minimum, if you are considering bringing on outside investors or new partners, you should consult your lawyer.
What are the signs that it's time to expand facilities, and what are the first few steps to take?
Many leases have less-than-clear termination provisions and long and specific notice periods, so it is important to review your lease closely and, ideally, with your lawyer to ensure that you understand how its provisions will impact your planning, and that you are prepared to meet any notice requirements under the lease or budget for any landlord-imposed requirements related to improvements on your existing site.
What legal and human resources guidelines should business owners consider as their staff grows?
Several legal requirements are based on headcount. Some non-industry specific examples include the application or requirements of the worker's compensation laws, federal and state employment laws, and Affordable Care Act. As such, it is important to work with your lawyer and insurance provider to understand those that may apply to your business now or as it grows. Additionally, as the staff grows, it is wise to work with your lawyer to develop employee handbooks and other consistent documents and to also evaluate the retention of a human resources consultant or fulltime human resources employee. Growing the staff, managing compensation and monitoring legal compliance will become more and more complex and distracting for other management, and human resources guidance is important to help avoid pitfalls and build compensation and benefit plans that continue to work as the staff continues to grow.
"Insightful Discussions" is sponsored content distributed by the Greater Wilmington Business Journal. You can read the entire article here.