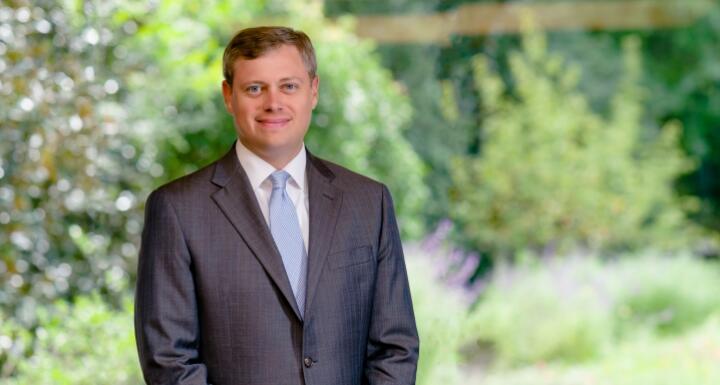 Litigator Michael Parrish is the latest Ward and Smith attorney to graduate from the North Carolina Bar Association Leadership Academy.
Parrish completed their rigorous four-month-long leadership training back in June. He was one of 16 attorneys from across the state selected for the class of 2018.
Now in its eighth year, the mission of the Academy is to aid young lawyers in becoming more effective leaders in their communities. The program does this by increasing personal self-awareness, and identifying strengths and areas for developments; developing and refining leadership skills by inspiring confidence; improving an attorney's ability to influence others, and using learned skills to "make a difference" within their firm and communities.
Parrish, who was recently chosen for Benchmark Litigation's "40 & Under Hot List, joins previous Leadership Academy graduates including Lauren Arnette, Sam Franck, Will Oden, Hayley Wells and Jeremy Wilson.
Parrish is a civil litigator whose practice focuses on a diverse range of issues including commercial, organizational and business, contract, landlord-tenant, trust and estates tax, and bankruptcy.