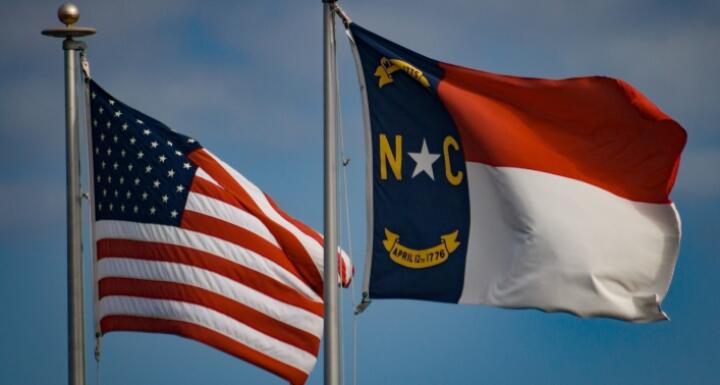 Attorney Mike McIntyre delivered the opening remarks to kick off the 2022 McIntyre Youth Leadership Challenge on May 6.
This program was a joint initiative with the McIntyre Youth Leadership Challenge, North Carolina Bar Foundation, and North Carolina Bar Association Young Lawyers Division to honor Law Day, an annual initiative established in 1958 by President Dwight D. Eisenhower to celebrate the rule of law.
Mike addressed students and educators before Chief Judge Donna Stroud and other judges from the North Carolina Court of Appeals for the final round of the Challenge's competition at the North Carolina Supreme Court.
Now in its fifth year, the Youth Leadership Challenge, along with the other Law Day competitions, inspires North Carolina youth to reflect on the importance of the rule of law and has allowed them to learn skills to be active. Mike worked with the Bar Association to develop the Challenge program, which provides opportunities for civic engagement and community leadership to middle school and high school students from across the state.