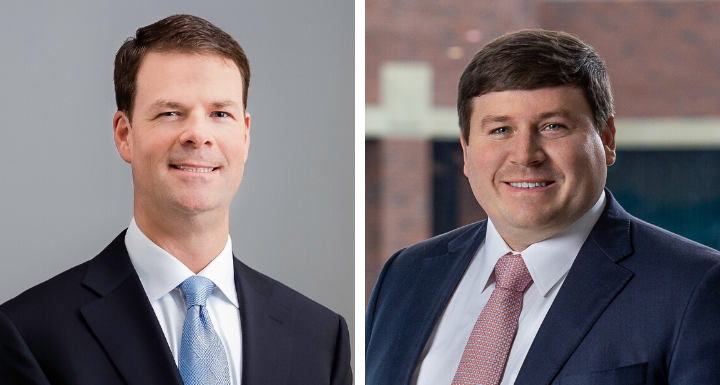 Creditors' rights attorneys Paul Fanning and Tyler Russell will speak at the 2020 Business Law Institute next month.
Their presentation will focus on distressed asset sales in bankruptcy. It is one of several sessions that make up the program's comprehensive and in-depth coverage for both new and seasoned attorneys on business law matters. Other topics covered include practical issue-spotting, litigation avoidance, and strategic advice on diverse matters relevant to business law practitioners, such as securities laws, restrictive covenants, and opportunity zones.
The 2020 Business Law Institute is planned by the North Carolina Bar Association Business Law Section. The one-day forum will be held on Thursday, February 12, at the Pinehurst Resort. Click here for more information about how to register.
Paul leads the Creditors' Rights Practice and is certified by the American Board of Certification and the North Carolina State Bar as a Board Certified Specialist in Business and Consumer Bankruptcy Law. His practice experience encompasses bankruptcy, collections, creditors' rights, and lender liability. He concentrates his practice in the representation of creditors in complex bankruptcy cases and state court litigation, including workouts, collection reorganizations, and contested matters. He has extensive experience in state court foreclosures and receiverships and other aspects of creditor-debtor litigation, including appellate advocacy.
Tyler's practice experience includes representing financial institutions and other creditors in bankruptcy cases and litigation in state and federal court, including workouts, reorganizations, collection cases, and other contested matters. He also represents and advises clients on a broad range of corporate and transactional matters, such as drafting and negotiating corporate agreements and documents, managing all aspects of mergers, acquisitions, and other transactions for a variety of companies. Additionally, Tyler co-chairs Ward and Smith's Hemp Law Practice.