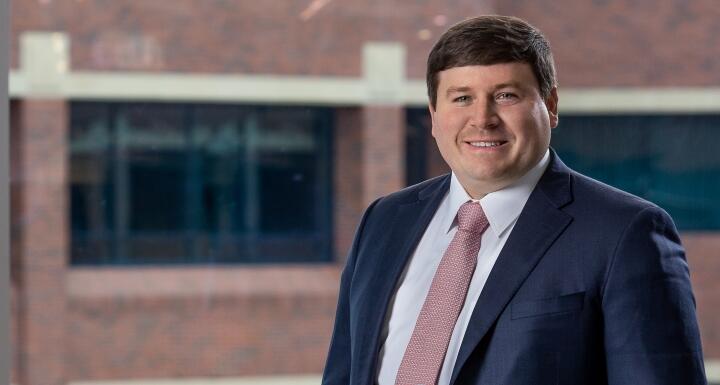 We previously reported that the Triangle Business Journal ("TBJ") selected hemp law and creditors' rights attorney Tyler Russell as a 40 Under 40 Awards recipient.
On Friday, November 20, the publication honored Tyler and 39 fellow Triangle trailblazers during its 20th annual awards recognition.
The yearly event looked a look different this year, but the goal and mission of the virtual ceremony remained the same: "to salute those who are moving their way up the corporate ladder, volunteering in their communities, and making a difference in their lives as well as others," according to TBJ President and Publisher Jason Christie.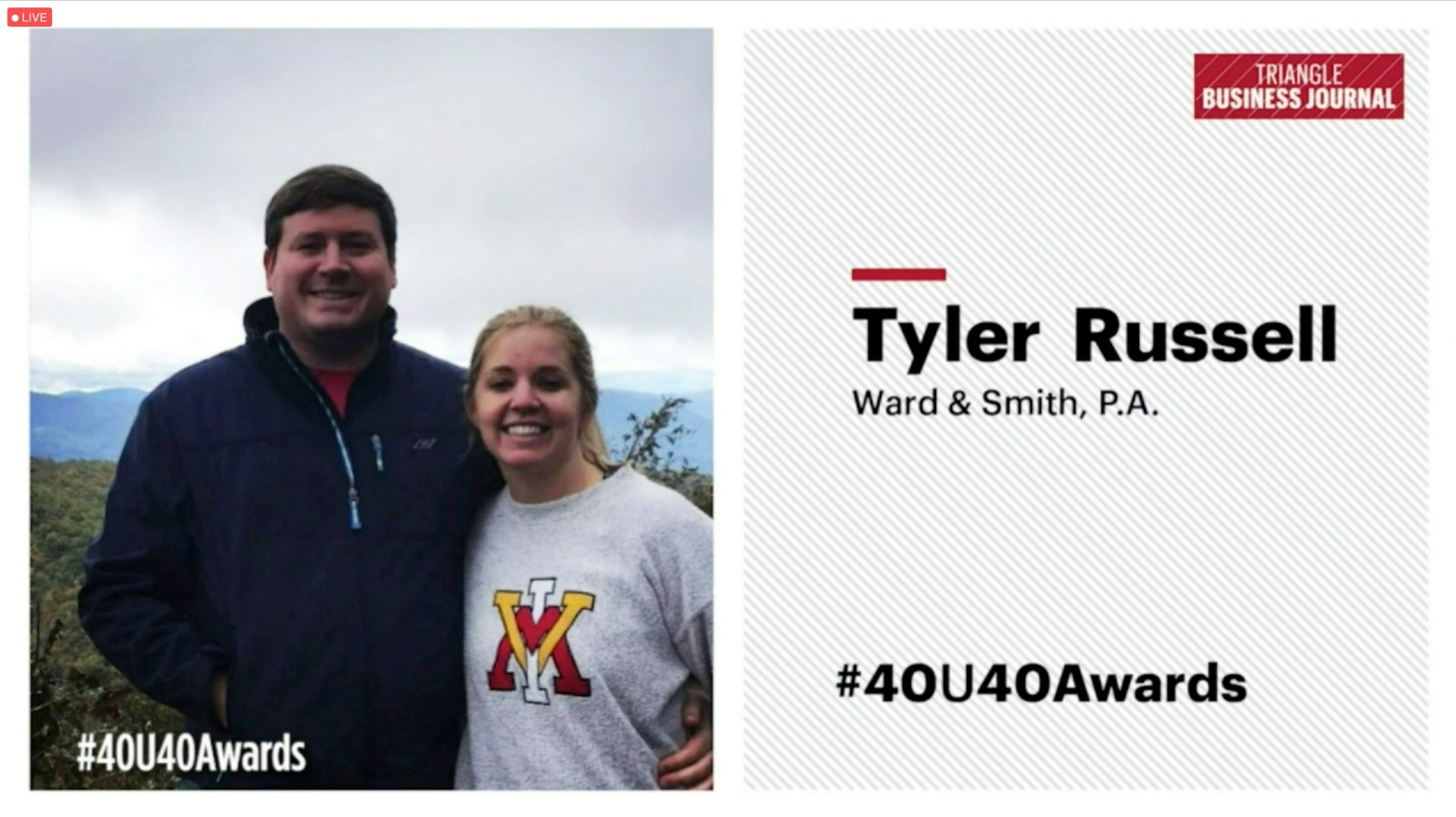 During the award show, Tyler was recognized as an:
"… attorney who focuses on bankruptcy, insolvency, and reorganization law. He is a co-leader of the firm's hemp law practice group, and he serves as the principal North Carolina lobbyist for the U.S. Hemp Roundtable, a leading national trade organization prized of a coalition of dozens of hemp companies."
In addition to the virtual awards ceremony, the TBJ also published a special section featuring Q&A from this year's class of winners. Here's what Tyler had to say: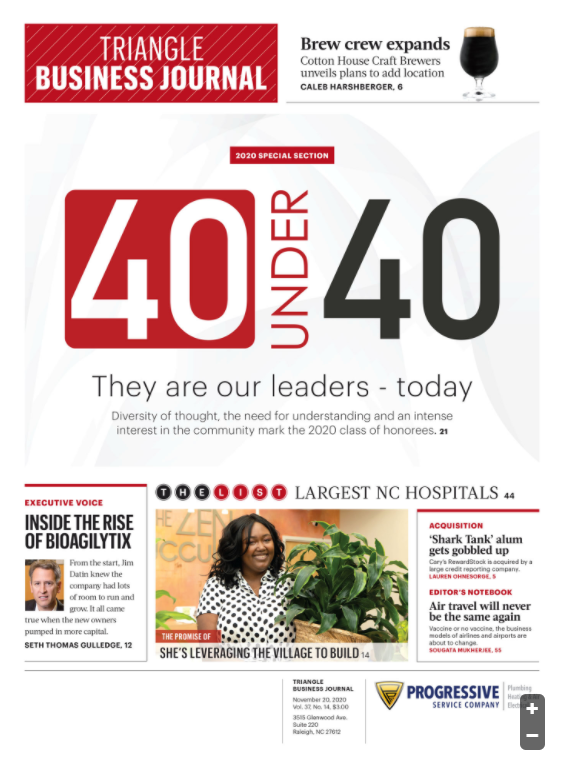 What accomplishments are you most proud of?

I am the first member of my immediate family to graduate college and to obtain a professional degree. Also, starting and growing a cannabis practice at our law firm has been very rewarding.

Who would make the guest list for your dream business lunch?

Jeff Bridges – he is an incredible actor, and who wouldn't want to have lunch with The Dude? Also, Elon Musk, because he's an incredible entrepreneur and an all-around weird dude, and there's no way that lunch would be boring!
To read more of Tyler's answers, including his secret talent, favorite Triangle restaurant, and what he has learned about himself during the pandemic, click here. The article is behind a paywall.
Since 2000, the Triangle Business Journal's 40 Under 40 program has recognized 760 individuals from diverse backgrounds, including business executives and owners, physicians, attorneys, architects, engineers, and up-and-comers under the age of 40.