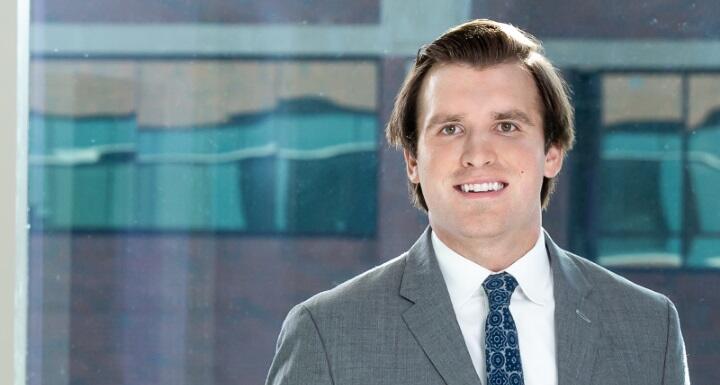 Bolstering the firm's Litigation and Land Use practice, Ward and Smith today announced the addition of a new attorney to its roster. Clint Cogburn joined the firm's Asheville office on September 15.
"We're thrilled to welcome such an exceptional attorney to our team," stated Co-Managing Director, Brad Evans. "And it's also nice to welcome Clint home. He's a native Ashevillian, and intends to build a state-wide litigation practice here. We are fortunate to have him on our team."
In his legal practice, Clint represents clients facing a wide range of challenges in complex commercial litigation. His experience covers all aspects of litigation, including pre-trial matters, motions, depositions, hearings, mediations, and arbitrations.
Clint also helps clients navigate zoning and land use issues, such as the subdivision of property, zoning and rezoning matters, special use permits, conditional use permits, variances, appeals of the interpretation of zoning ordinances, certificates of appropriateness, development approvals, and development agreements.
At Ward and Smith, Clint will work with our established Community Associations practice to assist planned communities and community association boards and members with corporate governance, procedural requirements, governing document amendments, fiduciary duties, inspection right, collection issues, and rule adoption and enforcement.
Prior to joining Ward and Smith, Clint was an associate counsel for a law firm in New York City, and prior to that, at a firm in Greensboro. He attended law school at Vanderbilt and received his A.B., magna cum laude, from the University of Georgia.
Get in Touch with Clint:
chcogburn@wardandsmith.com
828.348.6012