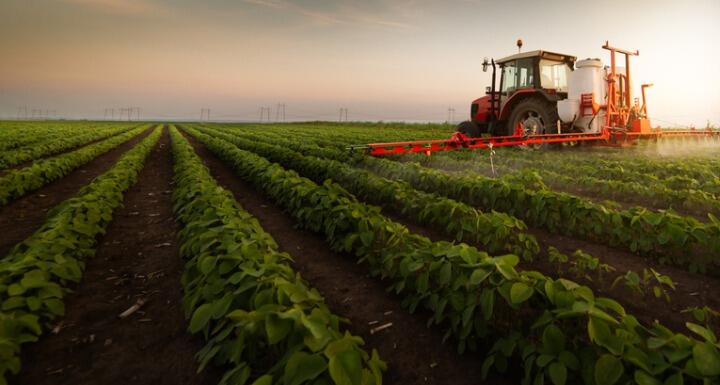 We understand that farming is big business in North Carolina, but a lot can happen between seed to sale.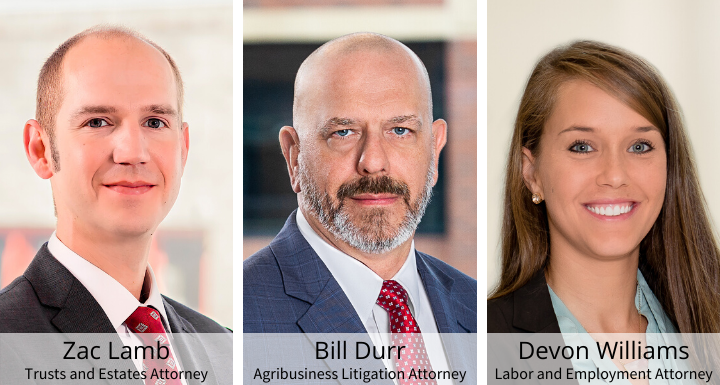 Join Ward and Smith attorneys, Zac Lamb, Bill Durr, and Devon Williams on Saturday, February 22, for the Business of Farming Conference, hosted by the Appalachian Sustainable Agriculture Project ("ASAP"), and sponsored in part by the firm.
The trio is leveraging their experience in trusts and estates, labor and employment, and agribusiness to present an interactive session called "A Decade of Farming and the Legal Issues You'll Face Along the Way." Attendees will be guided through real-life legal issues farmers face. Zac, Bill, and Devon will then stick around after their presentation for the Conference's networking and one-on-one consulting portion. Please note that they are able to share legal information and address general questions regarding the legal rights, requirements, and restrictions as it relates to your agribusiness. However, in the absence of an attorney-client relationship, attorneys will not be able to provide legal advice at the event.
In addition to their legal workshop, farmers will have a chance to learn about marketing, business planning, branding, and management from regional experts and peers. This program is geared toward all farmers at all stages.
The 2020 Business of Farming Conference will be held at the AB Tech Conference Center in Asheville. Tickets are still on sale, $95 per person, or $165 for two farm partners.