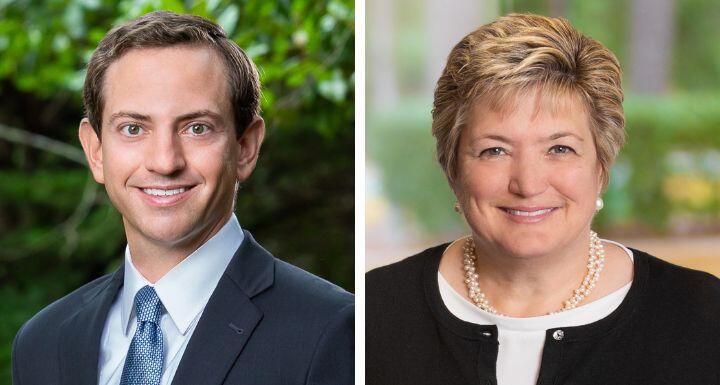 Attorney Jeremy Wilson and Paralegal Stephanie Crosby are spearheading one of the most extensive pro bono legal projects in the state to help those in need.
They are co-chairing the 4ALL Statewide Service Day Committee in preparation for the 16th annual day of service on March 3. The day is a collaborative effort between the North Carolina Bar Association and the North Carolina Bar Foundation to provide free legal services to those who cannot afford it.
"We believe when we give our time, talents, and resources to others in need, it helps restore our faith in our community," commented Jeremy. "We are proud to support this worthwhile effort and have been humbled by the amount of enthusiasm we've seen from our peers."
Jeremy and Stephanie have been working hard to ensure that the day of service will be a success. They are coordinating with local organizations throughout the state, helping recruit volunteer attorneys, paralegals, and other individuals from across North Carolina to provide free legal assistance in matters such as family law, immigration issues, eviction, and more.
"One call can be a lifeline for someone facing an otherwise impossible situation," Stephanie said. "It's why initiatives like 4ALL are so important, and it's been a pleasure to be part of the effort. I encourage every attorney, paralegal, and law student to donate their time."
Jeremy and Stephanie have been invaluable supporters of 4ALL for several years, having dedicated countless hours to the cause. Jeremy has volunteered with the initiative since 2017, while Stephanie successfully co-chaired the committee last year and served as the Greenville call center co-chair prior to that.
For Attorneys, Paralegals, & Law Students: Volunteer Sign Up
Volunteers are needed to serve in 2-hour shifts from 11 a.m. to 7 p.m. on March 3. While most opportunities can be done remotely, limited in-person shifts are available at the following call centers:
Attorneys volunteering their services will receive calls related to their area of practice, which they can choose during the volunteer registration process.
Talk to a Lawyer
If you would like to talk to an attorney, call lines will be open from 11 a.m. through 7 p.m. on March 3.