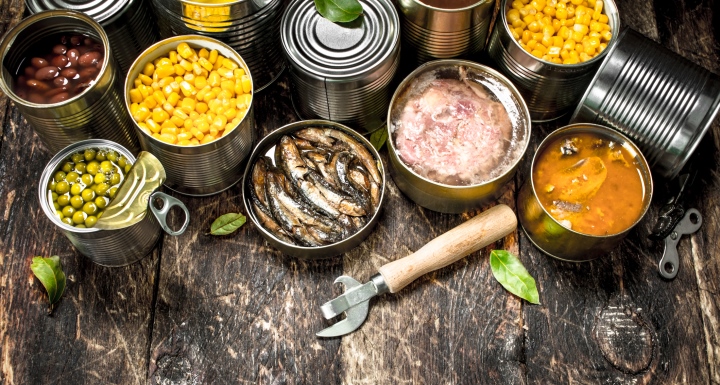 There's nothing wrong with a little friendly competition, especially when it helps fight hunger in North Carolina. Ward and Smith, along with dozens of law firms, law schools, and legal organizations from around the state are participating in the 2018 Legal Feeding Frenzy, now underway. This is a month-long competition to see who can raise the most food.
Last year, we donated more than 14,000 meals to the Food Bank of Central & Eastern North Carolina (FBCENC). This year, we're hoping to exceed that. There are two ways you can help. You can drop off non-perishable food items in the break room of your office before March 31 or you can contribute financially. For every dollar given, a team will receive four pounds of credit.
Online donations can be made through the following links:
• Greenville
• New Bern
• Raleigh
• Wilmington
• Asheville
Food for Thought
The Legal Feeding Frenzy competition is about more than just bragging rights, according to Greenville attorney Ben Waller. Nearly two million North Carolinians are considered "food insecure," one of the highest rates in the country according to a study by Feeding America.
"Hunger is a problem in every county in our state," said Waller. "The Food Bank not only solicits, collects, sorts and distributes food through its hundreds of partner agencies, it also encourages healthy eating by promoting and distributing fresh produce, whole-grain foods, lean protein options and foods with less sugar, salt and fat. There are Food Bank programs targeted toward some of the most vulnerable groups in our communities, including children and the elderly."
For the last four years, Waller has served on the Regional Council of the Greenville/New Bern branch of the Food Bank of Central and Eastern North Carolina (FBCENC). He is also the regional chair of the Legal Feeding Frenzy effort in the ten-county area, including Carteret, Craven, Edgecombe, Greene, Jones, Lenoir, Onslow, Pamlico, Pitt, and Wilson counties.
"Efforts like the Feeding Frenzy are an important way we can educate the public about food-insecurity in North Carolina and engage the legal community to help feed hungry families across our state. This serves to improve the health of the communities in which we live and practice," Waller stated.
In 2015-16, North Carolina food banks distributed nearly 184 million pounds of food and grocery products. That's the equivalent of more than 150 million meals.
More about the Legal Feeding Frenzy
The 2018 Legal Feeding Frenzy is a joint effort between the Office of the Attorney General, the Young Lawyers Divisions of the North Carolina State Bar Association, the North Carolina Bar Foundation, and Feeding the Carolinas. The organization that raises the most food will be awarded the "Attorney General's Cup." Attorney General Josh Stein will recognize winner in a ceremony on April 25 in Cary.