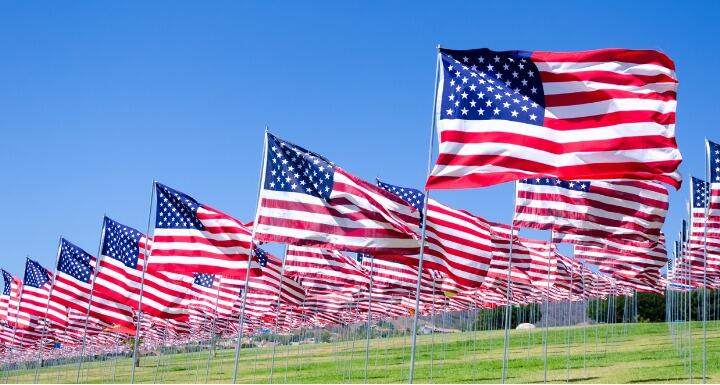 There's still time to see an inspiring living display of patriotism in Greenville, North Carolina.
Each year, beginning the week before Memorial Day, the Greenville Noon Rotary Club creates the Field of Honor ® at the Greenville Town Commons. The group plants hundreds of flags, over seven feet tall, in honor of our nation's greatest heroes.
The Field of Honor will be on display through July 13. Ward and Smith is a proud sponsor.