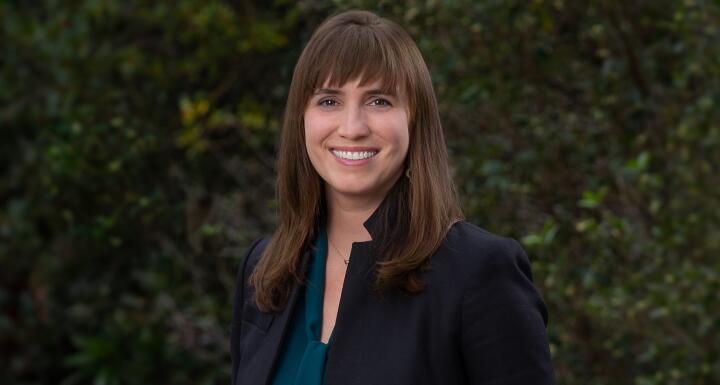 Ward and Smith is thrilled to announce the addition of attorney Jennifer V. Boyer to the Asheville office. She joins the firm's Trusts and Estates practice group, and will also work with Corporate and Tax clients.
Her practice is centered on helping clients prepare for the future by creating tailor-made plans to meet the needs of individuals, families, and family-owned businesses. Jenny's background encompasses a wide range of estate planning matters, such as drafting wills and trusts, trust and estate administration, including assisting in estate tax filings, probate, and business succession planning for closely-held companies.
"Jenny's arrival is welcome news," stated Brad Evans, the firm's Co-Managing Director. "She is a talented attorney, and our clients will appreciate her help creating family estate plans. Her corporate and tax experience will also be put to good use immediately."
Before becoming an attorney, Jenny worked in the Procedure and Administration department of the Internal Revenue Service in Washington, D.C. She reviewed and edited various Tax Court pleadings and motions as the lead paralegal for the division's litigation program.
She served on the editorial board for the Virginia Law & Business Review while earning her Juris Doctor from the University of Virginia School of Law. Jenny graduated from the University of North Carolina at Chapel Hill in 2008, double majoring in History and Peace, War, and Defense.