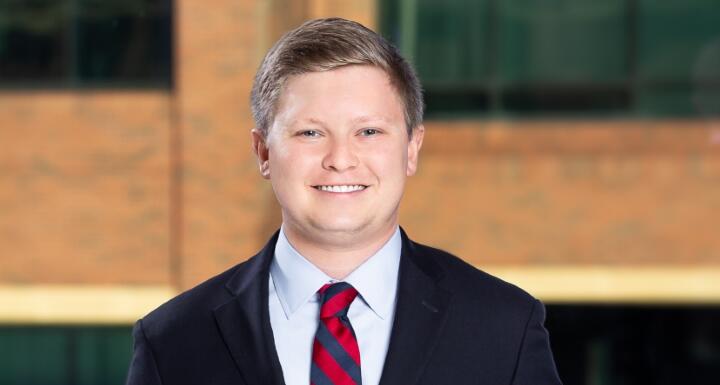 Ward and Smith is pleased to announce that Trafton Dinwiddie has joined the firm as a new government relations advisor, bringing a unique blend of experience and expertise to the firm's clients.
He regularly assists businesses, associations, and governmental entities with government advocacy at all stages. Trafton also specializes in state lobbying and advises clients on a wide range of matters involving the North Carolina General Assembly and state agencies, including boards and commissions within the Executive Branch.
"We are thrilled to welcome Trafton to the Ward and Smith team," said Devon Williams, Ward and Smith's Co-Managing Director. "He is a highly respected and well-connected lobbyist with a proven track record of success. We know he will be a valuable asset to our clients, and we look forward to seeing him thrive in his new role with us."
Prior to joining Ward and Smith, Trafton served as a Policy Advisor to North Carolina House Speaker Tim Moore, primarily focusing on agriculture, energy, environmental, and state regulatory issues. He has overseen the development and passage of multiple state budgets, as well as groundbreaking energy legislation throughout his time at the General Assembly. Additionally, Trafton has been an active participant and successfully led negotiations on complex topics such as environmental regulation within the agriculture sector, emerging contaminants such as PFAS, and flood resiliency and mitigation on the North Carolina coast.
Get in Touch with Trafton Dinwiddie:
tpdinwiddie@wardandsmith.com
919.277.9145