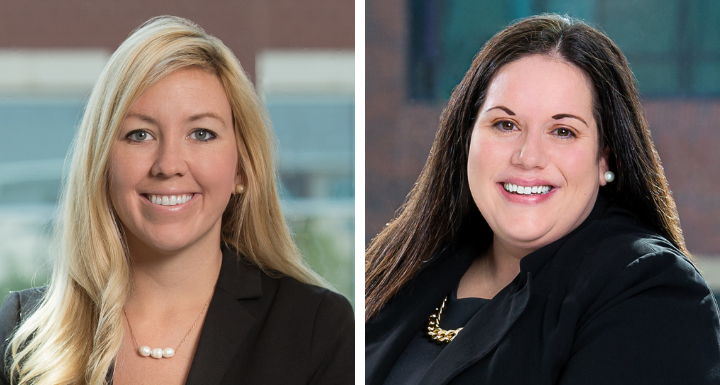 Whitney is a government relations attorney who uses her legal acumen to advocate on behalf of clients before the North Carolina General Assembly and other governing bodies. She serves as the Raleigh office's Geographic Team Co-Leader and heads the firm's state legislative efforts.
Amy is a litigator with a wealth of experience handling complex commercial litigation cases, construction disputes, community association matters, and professional licensing defense.
"Amy and Whitney both have considerable experience in their respective areas," remarked Brad Evans, Ward and Smith's Co-Managing Director. "Together, they are a formidable team that will continue to expand the firm's offerings for our clients in need of professional licensing defense."
The Professional Licensing practice is comprised of attorneys with a broad range of legal skills and specific knowledge of certain Boards or agencies to defend clients against allegations of misconduct, ethics violations, and professional incompetence, including acting beyond the scope of an occupational license. The Group has experience defending a wide range of professionals, such as attorneys, contractors, physicians, and nurses in administrative hearings before numerous North Carolina professional licensing boards and agencies, including:
Construction and Real Estate
Financial Services
Healthcare
Legal and Government
Transportation and Travel
Other Regulatory Bodies
When to Call
For people who have a North Carolina occupational license or professional license, an investigation or disciplinary action can have a significant influence on their standing. When facing the threat of rebuke, penalties, fines, probation, suspension, or even a lifetime ban, licensed professionals should give due consideration to engaging experienced legal counsel prior to responding to or appearing before a licensing board.
Additionally, we handle occupational license cases, throughout the state, in all stages including applications to practice, investigations, disciplinary modifications, and reinstatements. The firm also represents associations of licensed professionals before the North Carolina General Assembly on legislative matters related to licensing authority and board issues.
About Ward and Smith
Ward and Smith, P.A. is a full-service law firm with more than 90 attorneys working as a team from five offices throughout North Carolina. The firm is nationally recognized as a "Best Law Firm" for its professional excellence and breadth of legal expertise.