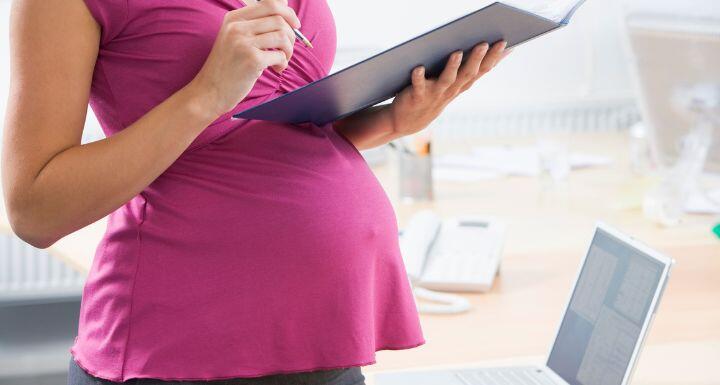 O

n December 29, 2022, President Biden signed the Consolidated Appropriations Act of 2023, which included two laws expanding federal employment protection to mothers: Pump for Nursing Mothers Act and Pregnant Workers Fairness Act.
Pump for Nursing Mothers Act ("PUMP")
PUMP went into effect on December 29, 2022, providing additional protections for employees who need to express breastmilk. While preexisting laws only covered non-exempt workers, PUMP now extends protection to all employees.
PUMP requires an employer to provide a nursing employee with reasonable time to express breastmilk in a private location (other than a restroom) for up to one (1) year after the nursing child's birth. PUMP does not require that the private location be permanent, just that nursing employees have a space shielded from view and free from coworkers and public intrusion.
Employers are not obligated to compensate an employee during the break time unless (1) an employer is required to do so under another state or federal law, (2) an employee expresses breastmilk during a paid break, or (3) an employee is not completely relieved from their duties during the entirety of the break.
Employers with less than 50 employees can still rely on the small employer exemption if compliance would impose an undue hardship.
Pregnant Workers Fairness Act ("PWFA")
PWFA guarantees accommodations for pregnant workers—mirroring the protections for disabled workers under the Americans with Disabilities Act ("ADA"). PWFA applies to employers with 15 or more employees and will go into effect on June 27, 2023.
PWFA's protections are similar to those already found in the ADA. For compliance with the PWFA, an employer needs to engage in an interactive process to provide a reasonable accommodation to employees and applicants with known limitations associated with a physical or mental condition related to pregnancy, childbirth, and other medical conditions.
Like the ADA, PWFA uses the term "qualified employee," meaning an applicant is able to perform the essential functions of their employment position with or without a reasonable accommodation. However, an employee or applicant will also be considered qualified when: (1) the inability to perform an essential function is for a temporary period; (2) the essential function could be performed in the near future; and (3) the inability to perform the essential function can be reasonably accommodated.
Additionally, PWFA prohibits employers from requiring an employee to take paid or unpaid leave when a reasonable accommodation exists or requiring the employee to accept an accommodation other than the reasonable accommodation arrived at through the interactive process. Further, PWFA protects employees from adverse action or retaliation against an employee or applicant on account of using or requesting an accommodation.
Employers should revisit their ADA policy to ensure it is compliant with the PWFA and that the procedure to request a reasonable accommodation under PWFA is similar to those already in place under the ADA.
With the enactment of PUMP and PWFA, employers will need to review their policies to ensure compliance with both laws. For guidance on how to ensure policies do not violate PUMP and PWFA, employers should consult legal counsel.
--
© 2023 Ward and Smith, P.A. For further information regarding the issues described above, please contact S. McKinley Gray, III or Avery J. Locklear.
This article is not intended to give, and should not be relied upon for, legal advice in any particular circumstance or fact situation. No action should be taken in reliance upon the information contained in this article without obtaining the advice of an attorney.
We are your established legal network with offices in Asheville, Greenville, New Bern, Raleigh, and Wilmington, NC.