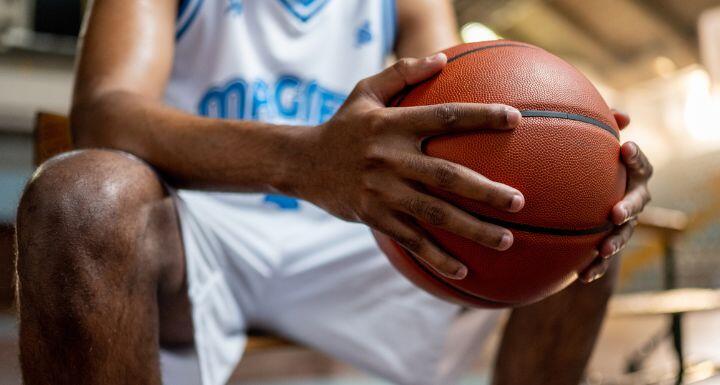 In an exclusive webinar produced by Ward and Smith, two attorneys coached participants through the changing landscape of Name, Image, and Likeness (NIL).
In addition to reviewing new guidance recently published by the NCAA, the attorneys shared their take on key areas of concern for boosters and businesses, pay-for-play arrangements, exclusivity provisions, and morality clauses.
Clint Cogburn, a litigation attorney and a member of the firm's NIL practice group, kicked off the discussion with insights on the current regulatory landscape and the foundational components of NIL, including the definition of boosters and collectives and the current (and ever-evolving) rules for businesses interested in having discussions with both prospective and current student-athletes.
Erica Rogers, leader of the firm's NIL Practice Group, rounded out the webinar with insights on intellectual property ownership, trademarks, and contract terms, including performance-based compensation and royalty percentages, confidentiality, and terminations.
The legal aspects of NIL are constantly in flux, and a lack of knowledge or awareness of the rules is no excuse for violations, warned Cogburn: "The definition of NIL rights would appear to be self-evident; however, there is some confusion about it. Essentially, it relates to an individual athlete's rights to publicity and profit off their name, image, and likeness through advertisements, product endorsements, and business relationships."
Additionally, it's permissible for athletes to receive benefits and compensation for public appearances and paid promotions. Examples include jersey and memorabilia sales, autograph sessions, and sponsored content, i.e., social media posts and brand sponsorships.
"Nearly $1 billion was spent on NIL in the first year alone, and that is only expected to increase," noted Cogburn. Businesses and boosters are responsible for reviewing NCAA guidelines, which apply to student-athletes, their families, and NCAA member institutions.
The bulk of NIL compensation agreements relate to social media posting, at around forty percent. On average, student-athletes earn approximately $3,000 and $4,000 in NIL compensation per agreement.
NCAA Bylaws
In May 2022, the NCAA issued guidelines related to NIL. Generally, NCAA bylaws remain in effect, prohibiting pay-for-play arrangements and improper recruiting.
"The states vary wildly on how they regulate these activities," explained Cogburn. The number of states without NIL laws is dwindling; athletes in states without specific regulations are allowed to engage in NIL activities by the NCAA.
An NIL agreement cannot be an express inducement for enrollment at a member institution or to remain at a said institution. This includes agreements with an institution's boosters, defined as an individual, business, or entity that promotes and/or makes financial contributions to recruit prospective student athletes to promote the success of a program.
As the name implies, a collective is essentially a collection of boosters. These can be structured as nonprofit or for-profit organizations, the purpose of which is to facilitate NIL deals.
Collectives are funded through donations, fan subscriptions, and sponsorship opportunities. Along with enrollment and performance, NIL agreements between athletes and boosters/collectives cannot include compensation or incentives based upon meeting certain performance thresholds or remaining on the team and/or at the institution.
Athletic departments are also not allowed to facilitate communications or arrange meetings between athletes and boosters/collectives. In an update from October 2023, the NCAA may end up allowing institutions to facilitate NIL education to for student-athletes and other entities. This would signal a significant change in the prior guidance, which severely limited schools' ability to engage in any such discussions on NIL with student-athletes.
Enforcement and Burden of Proof
The penalties can be severe, and there is an inverted burden of proof on the member institution, booster, collective, or individual alleged to have violated NCAA bylaws, specifically pertaining to NIL. An update from the NCAA in January 2023 effectively places the burden on an institution, athlete, or any party subject to an investigation to prove a violation did not occur.
Effectively, if circumstantial evidence indicates impermissible conduct, the NCAA presumes a violation that must be rebutted by the party who presumptively violated those regulations. Non-appealable penalties can result from a lack of cooperation from the accused party or their representatives.
A few of the other key takeaways are that NIL policies relate to both current and prospective student-athletes, that NIL regulations supplement state laws/executive orders, and that member institutions are solely responsible for noncompliance, including reporting violations from boosters/collectives.
Key Contract Terms
The regulations with NIL agreements can be onerous, and there are a variety of pitfalls; however, the potential marketing opportunities far outweigh the disadvantages. Contracts begin by defining the parties and the terms of the agreement.
Though many clients initially favor a longer-term agreement, Rogers advises limiting the terms to a period of one season or, at most, up to four years. "The commercial value is restricted by the time the individual is a student," she said.
Determining the correct level of compensation for a student-athlete can be challenging for a business because the return on investment may be unpredictable. "A flat fee based on certain milestones is the easiest way to do it," noted Rogers. "One reason is that many students may not have the professional support they need to evaluate complicated royalty structure arrangements."
Considering that many NIL agreements relate to social media posts, a potential example could be paying the individual $500 per post. Before moving forward, however, businesses should review the amount of followers an athlete has on social media and the level of engagement to make a business decision on compensation.
Along with avoiding performance-based compensation, businesses should ensure the athlete is formally defined as an independent contractor, not an employee. As an intellectual property attorney, Rogers is an expert in rights of publicity laws and trademarks, both of which directly apply to NIL rights. "Why enter into an agreement with a student-athlete if there's not something of value they're letting you use? The value of their identity is derived from these areas of the law," added Rogers.
Businesses own intellectual property rights (IP rights), as do student-athletes. Many athlete brands are well known, such as Shaq Attaq, Tebowing, or the image of Air Jordan.
However, outside of the intellectual property rights of the parties subject to the agreement are the intellectual property rights of third parties. A potential infringement on third-party IP rights is an area where organizations should tread carefully. To shed light on the idea, Rogers shared the example of a social media post in which the athlete had a Pepsi can and/or Nike-branded gear.
The NIL agreement should include a form of protection for the organization, in this case, to shield it from liabilities resulting from the student infringing on third-party IP rights.
The question of who owns the content and the timing of when the ownership may or may not expire should also be in the contract. Also, the subject of licensing goes both ways, as organizations may find it desirable to allow the student-athlete to use their IP or logos for marketing purposes.
Morality Clauses
To protect the reputation of the business, the contract should include a morality clause. This allows the organization to terminate the contract in the event of:
Criminal acts, i.e., alcohol, drugs, or gambling
Offensive acts, such as the use of weapons, adult entertainment, or offensive slurs
Including a code of standards aligned with the FTC Endorsement Guide is advisable. A clause could allow the business to terminate the agreement if a student violates FTC rules, for example.
Of course, a contract could include a termination without cause provision. "The key takeaway is the terms have to be reasonable," Rogers said. "Anything that is overly restrictive could be unenforceable."
Similarly, exclusivity provisions cannot be overarching. "These are permissible, but if they are too restrictive, they could damage an organization's reputation, limiting its ability to contract with current and prospective student-athletes," Rogers added.
Key items to avoid include payment for services not rendered, performance-based compensation, and services inconsistent with school policies and values.
Questions
In response to a question from the audience on NIL rights for high school students, Cogburn pointed out the North Carolina High School Association issued a set of standards in the summer of 2023. "It has not passed, and things are in limbo, but I anticipate there will be NIL rights for high school students," said Cogburn.
Another question centered on NCAA penalties. "There's been some hesitancy on the part of the NCAA, and they recently made it public they're considering loosening some of the restrictions on member institutions," added Cogburn.
In many cases, student-athletes are already performing many of the services for which they can be paid, concluded Rogers, so entering into an NIL agreement could be advantageous.
--
© 2023 Ward and Smith, P.A. For further information regarding the issues described above, please contact Whitney Campbell Christensen or William S. Durr.
This article is not intended to give, and should not be relied upon for, legal advice in any particular circumstance or fact situation. No action should be taken in reliance upon the information contained in this article without obtaining the advice of an attorney.
We are your established legal network with offices in Asheville, Greenville, New Bern, Raleigh, and Wilmington, NC.