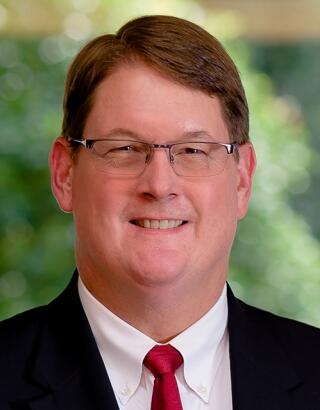 Eric J. Remington
Litigation Attorney
Eric's practice experience encompasses various areas of civil litigation, including real property, business, and commercial litigation; zoning and land use issues; disputes involving community associations; and insurance coverage disputes. He is a member of the Zoning, Planning and Land Use Section Council of the North Carolina State Bar Association and leads the firm's Eminent Domain practice.
Eric has handled numerous cases in State and Federal court from the investigation stage through appeals. He has represented clients in complex cases involving breach of contract, real estate development, scope and location of easements/boundaries, covenant interpretation and enforcement, interpretation of commercial general, property casualty and directors and officers liability policies, and many other areas. He works diligently with clients in an effort to achieve the most favorable results possible, whether that involves pre-litigation negotiation, mediation, arbitration, or taking a case through trials and subsequent appeals.
Before joining the firm, Eric served our country as an officer in the United States Marine Corps. During his ten years on active duty, he served as a Communications Officer, Defense Counsel, Deputy Staff Judge Advocate, and Prosecutor. Eric currently serves his local community as a Board Member and Vice Chairman for the CarolinaEast Foundation.
Education
J.D., Creighton School of Law, 1993. Trial Advocacy Team, International Moot Court Board.
B.S., Iowa State University, 1986
Representative Experience
Representation of a municipality in a lawsuit against another municipality over the terms of an interlocal agreement dealing with establishment of sewer rates
Representation of a company in a $1.75 million lawsuit against a former employee for employee fraud
Representation of a company in a $1 million lawsuit against an insurance company for wrongful denial of a claim involving employee fraud
Representation of purchasers in $250,000 dispute with the seller over undisclosed defects in a residence
Representation of a homeowner in a lawsuit against a neighboring landowner over an alleged easement claimed by the neighboring landowner
Representation of a homeowners' association in a lawsuit against a developer regarding the transfer of common areas to the homeowners' association and the rights of the developer to encumber the common areas with a lease agreement and easements
Representation of a municipality in enforcement actions against landowners over nuisance abatement
Representation of landowner in a $4 million lawsuit filed by a government agency to condemn the development rights on the landowner's property
Representation of family members in $350,000 dispute with other family members over the division of jointly owned property
Representation of utility company in a dispute with landowner and municipality over utility easement rights, setbacks and approval of a site plan for a multi-family residential construction project
Honors and Distinctions*
The Best Lawyers in America, Best Lawyers®, 2020 -2023
"Go-To Thought Leader," National Law Review, 2018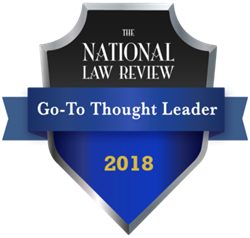 Professional and Community Affiliations
American Bar Association — Section: Litigation
CarolinaEast Foundation — Board Member and Vice Chairman
Community Associations Institute
Defense Research Institute
Eastern North Carolina Inn of Court
Home Builders Association of Craven and Pamlico Counties
North Carolina Association of Defense Attorneys
North Carolina Bar Association — Sections: Litigation; Real Property; Zoning, Planning and Land Use (council member)
Admitted to Practice
North Carolina, 1999
Virginia, 1993
All state courts in North Carolina
All state courts in Virginia
United States District Court for the Eastern and Middle Districts of North Carolina
United States District Court for the Eastern District of Virginia
About Me
"Semper Fidelis."
This is the motto of the United States Marine Corps. It means "Always Faithful." What I admire most about my clients is their courage to fight for what they believe is right and their perseverance to purse a resolution of their claims to a conclusion
I became a lawyer because the law is always changing and I wanted to pursue a career that would be intellectually challenging. One surprising thing people don't know about me is that I was the co-owner of a pub and restaurant called "The Royale Gargoyle." It was located in Emerald Isle, NC.
My favorite fictional character is Captain America. Captain America embodies virtues that are timeless and universal such as courage, humility, personal sacrifice, and perseverance. He is an American patriot and is loyal to our core principles of freedom, equality and justice.
* Please see the following websites for an explanation of the membership standards for the following recognitions: www.bestlawyers.com; businessnc.com/special-sections/legal-elite/; and www.superlawyers.com/north-carolina.