External Speaker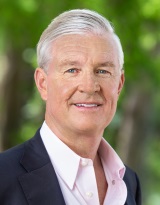 Hank Harris
Director of Consulting
Ward and Smith Business Consulting, LLC
Hank Harris spent most of his career in a national management consulting and investment banking firm, specialized in working with privately held businesses. He rose to become CEO and Chairman of that firm, where he still maintains an affiliation and many friendships. His joining of the Ward and Smith Business Consulting team is somewhat of a "passion project," presenting an opportunity to help closely held business owners within his home state of North Carolina, and to do it with his friends at Ward and Smith, P.A.
Hank's background gives him a unique perspective. He has seen the inner workings of literally hundreds of successful businesses, understands the mind of entrepreneurs, and has a deep understanding of the issues unique to privately held businesses. CEOs call on Hank to be part of their strategic planning, help with succession planning, or consult on family business matters.
Over the years, Hank has published an extensive array of articles and written papers on business and management, and has also written three books on those subjects. Hank has a Bachelor of Science from the University of Richmond and a Master of Business Administration from Virginia Commonwealth University. He is a certified management consultant, past member of the American Arbitration Association, and Association of Management Consulting firms. He sits on the Board of Directors of several major companies, relishes the opportunity to engage private business.
Internal Speakers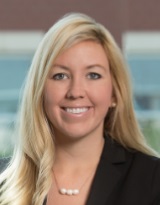 Whitney Campbell Christensen
Government Relations Attorney
Whitney is a government relations attorney who represents clients before the North Carolina General Assembly, where for eleven regular legislative sessions she has monitored, evaluated, drafted, supported, amended, and opposed legislation in accordance with client needs. She serves as the Raleigh office's Geographic Team Co-Leader and heads the firm's state legislative efforts.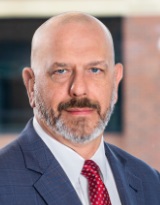 Bill's practice experience encompasses civil litigation in both the state and federal courts. He has represented clients in a broad variety of complex construction, business, and commercial disputes. His civil litigation experience includes depositions, pre-trial and dispositive motions, mediations, arbitrations, jury trials, and appeals. Other areas of his litigation practice include insurance coverage disputes, personal injury, agribusiness litigation, and representation of professional athletes and other high net worth individuals in a variety of family law matters.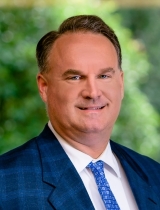 Ken Gray
Labor and Employment Attorney
Ken leads the firm's Labor and Employment Practice Group. His practice experience encompasses various areas of employment-related litigation. He advises clients and litigates cases involving all forms of employment discrimination, wrongful discharge, and breach of employment contracts from small start-up companies to Fortune 500 corporations. Ken is a frequent lecturer on employment discrimination, workplace retaliation, workers' compensation, and wage and hour law issues. He also serves in leadership roles with various legal and civic organizations.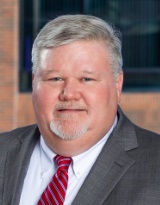 Merrill Jones
Business Attorney
Merrill's practice experience encompasses a broad range of business law matters, including start-up businesses, business transfers and acquisitions, transactional matters, and tax matters. He has extensive experience representing contractors, design professionals, and project owners in drafting and negotiating construction, design, and design/build contracts.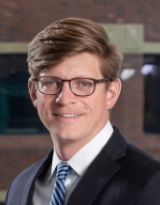 Evan Musselwhite
Construction Attorney
Evan is a litigator who works predominantly in the area of construction law. He represents and advises contractors, subcontractors, owners, and design professionals in all stages of the construction and development process. His experience includes drafting and negotiating construction, design, and design/build contracts. Additionally, he represents owners, contractors, and subcontractors in a variety of civil litigation matters.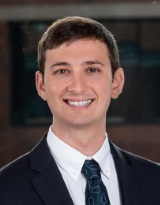 Luke Tompkins
Construction Attorney
Luke's litigation practice focuses on commercial and construction litigation and disputes before the North Carolina Business Court.
Prior to joining the firm's Raleigh office, Luke served as a full-time law clerk for the Honorable Gregory P. McGuire in the North Carolina Business Court. He held many clerkships throughout law school, including clerking for William E. Britt, U.S. District Court for the Eastern District of North Carolina, the Honorable Gregory P. McGuire, NC Business Court, as well as serving as a judicial intern for NC Court of Appeals Judge Donna Stroud and Judge Mark Davis. Additionally, Luke worked as a Summer Associate for Ward and Smith, drafting affidavits and briefs in support of motions to dismiss, and producing memoranda on a variety of complex issues ranging from homeowners' association disputes, labor and employment law, trusts and estates, and corporate law.