The 2022 In-House Counsel Seminar will begin on December 2 with registration, networking, and breakfast from 7:45 to 8:30 a.m.
Seminar sessions will begin at 8:30 a.m., and the event will conclude at 2 p.m. Lunch will be served.
The In-House Counsel Seminar sessions include: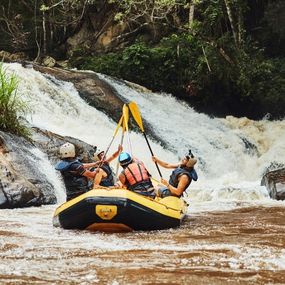 Riding the Rapids and Staying Afloat in the Legal Waters
Speakers: B.T. Atkinson, Whitney Campbell Christensen, Richard Crow, Xavier Lightfoot, and Amy Wooten
8:30 a.m. - 9:30 a.m.
The legal landscape is turbulent and fast-moving! Ward and Smith attorneys are here to guide you through the legislative rapids and stay afloat in this fast-paced and clear-cut session. This one-hour segment will cover government relations updates, insurance examinations, real estate litigation, tax and payroll specifications for remote employees, and diversity, equity, and inclusion implementation.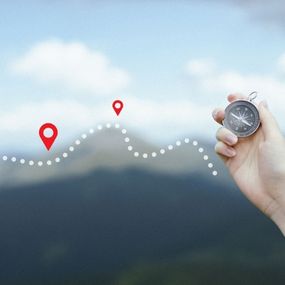 On the Grid: Data and Privacy Protection Act
Speaker: Angela Doughty, CIPP/US
9:30 a.m. - 10:00 a.m.
Whether intentionally or unintentionally, your organization is on the grid. During this segment Ward and Smith Attorney, Angela Doughty will illustrate the impending implications of the American Data and Privacy and Protection Act as well as interpret recent legislative rulings and regulations. This segment is sure to demonstrate the value of prioritizing cybersecurity and data protection within your organization.
Seeking Shelter: Recession Implications for Your Organization
Speakers: Richard Crow, Paul Fanning, Hank Harris, and Emily Massey
10:15 a.m. - 11:00 a.m.
With a potential recession looming on the horizon, it may be time to seek out safety and protective action for your organization. This session will address topics that are common by-products of an economic recession: bankruptcy, creditor's rights, supply chain issues, and layoffs. Ward and Smith attorneys, along with Rendi Mann-Stadt, In-House Compliance Officer at Aeroflow Healthcare, will provide practical insights and tools to weather the economic storm.
Traversing the Trends: Addressing Trending Labor and Employment Considerations
Speakers: Ken Gray, Justin Hill, and Devon Williams
11:00 a.m. - 11:30 a.m.
Quiet quitting, burnout, CBD in the workplace, and department of labor guidelines are all trending topics within the labor and employment terrain. Ward and Smith Labor and Employment attorneys will clarify recent regulation changes and identify emerging trends to assist you in traversing through these tricky topics.
Trail Blazers: In-House Counsel Panel
Moderator: Ken Gray
Experienced In-House Counsel Panelists: Rendi Mann-Stadt, Jennifer Nelson, and Marie Appleby Richardson
11:30 a.m. - 12:15 p.m.
This panel discussion will explore issues and matters in-house counsel are currently facing. This panel, moderated by Ward and Smith's Ken Gray, will provide novel insight into a multitude of industries as well as offer practical solutions and best practices to combat present-day challenges.
Trail Magic: NIL and Employment Agreement LARP
Speakers: Avery Locklear, Erica Rogers, and Hayley Wells
1:00 p.m. - 2:00 p.m.
Some in-house counsel contracts and agreements may be trickier to navigate than others. In this LARP (Live Action Role Playing) session, attendees will play a role in acting out a real-life scenario involving a social media influencer, an independent contractor agreement, the new Name, Image, and Likeness bill, and of course, a few other hazards along the way. This interactive case study will be a fun and modern twist on handling contractual relationships.