The 2023 In-House Counsel Seminar will begin on November 17 with registration, networking, and breakfast from 8:00 a.m. to 8:30 a.m.
Seminar sessions will begin at 8:30 a.m., and conclude at 2 p.m. Breakfast and lunch will be served.
The In-House Counsel Seminar sessions include: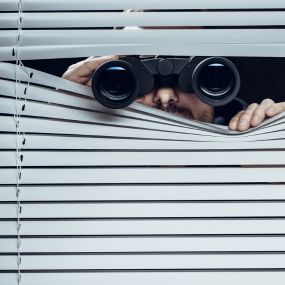 A Swift Debriefing: Rapid Fire Legal Update
Speakers: Drake Brinkley, Ellis Boyle, Whitney Campbell Christensen, and Allen Trask
8:30 a.m. - 9:30 a.m.
In this fast-paced segment, our attorneys will deliver a rapid briefing on a plethora of invaluable subjects, including government relations, insurance settlements, litigation hot topics, and real estate trends.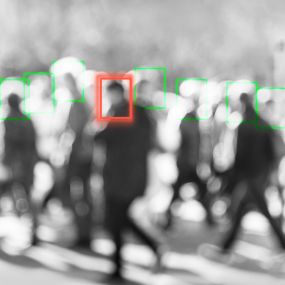 Covert Communications: Artificial Intelligence for Legal Departments
*We are seeking 1 hour of technology credit for this portion.
Speaker: Angela Doughty, CIPP/US
9:30 a.m. - 10:30 a.m.
Artificial Intelligence stands at the forefront of technological progress, casting shadows of intrigue. It has ignited curiosity among a multitude of industries, including ethical frameworks for implementing and utilizing it within the legal arena. Ward and Smith attorney, Angela Doughty, CIPP/US, will embark on a mission to unravel the mystery of AI and reveal strategic maneuvers to help your organization ride the impending AI wave with preparedness.
Break: 10:30 a.m. to 10:45 a.m.
Deciphered Insights: Labor and Employment Legal Considerations
Speakers: Ward and Smith's Labor and Employment Team
10:45 a.m. - 11:30 a.m.
At Ward and Smith, we know that your personnel is one of your organization's most valuable assets. In this fast-paced segment, we will decipher the latest intel in the Labor and Employment sector, including the Pregnant Workers' Fairness Act, religious accommodations, and remote employees.
Lunch: 11:30 a.m. to 12:15 p.m.
Decoding Sucess: An In-House Counsel Panel
Speakers: Panel Discussion, moderated by Ken Gray
12:15 p.m. - 1:00 p.m.
In a clandestine gathering of the legal minds, Ward and Smith's Ken Gray will interview two seasoned in-house counsel attorneys from distinguished North Carolina companies. This interview is sure to decode and unfold the tips and tricks to a successful legal team in an ever-changing environment.
Forensic Files: Finding the Fraudster
Speakers: Paul Fanning and Mayukh Sicar, CIPP/US
1:00 p.m. - 2:00 p.m.
Creditors' rights attorney, Paul Fanning, along with data privacy and cybersecurity attorney, Mayukh Sircar, CIPP/US, will come together for a dynamic and interactive case study to find the fraudster responsible for a wire transfer scheme. This live action role play (LARP) segment will include strategic discussions and audience participation sure to spark action towards your organization's financial, data privacy, and cyber security concerns.