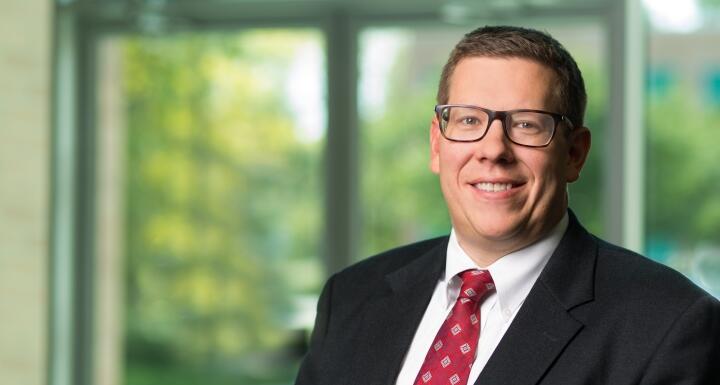 Ward and Smith is pleased to name attorney Adam Beaudoin as chair of the firm's Business Section. He succeeds Lee Hodge.
In his new role, Adam oversees one of Ward and Smith's largest practice sections, a team of more than 30 attorneys throughout all five offices.
"Adam is a natural fit for the Business Section chair role," noted Brad Evans, Ward and Smith's Co-Managing Director. "He's an outstanding attorney with deep and diverse industry experience and proven leadership within the firm. There is no one better to guide this team of highly-regarded business attorneys through its next phase."
Adam was co-chair of the Wilmington Geographic Team before he assumed his new position. He will remain co-leader of the firm's Community Associations Practice Group.
In his business practice, Adam focuses on a broad range of business law and transactional matters, including negotiating and drafting all components of contracts and purchase agreements, including stock, limited liability interest, partnership, and asset purchase agreements, and conducting business and non-profit director, shareholder, and member meetings. He regularly advises business clients regarding corporate governance, procedural requirements, governing document amendments, and fiduciary duties.
Adam also has experience in the preparation of all components of franchise documents for franchisors, including franchise disclosure documents, franchise agreements, master franchise agreements, development agreements, and in the preparation and negotiation of business mergers, including articles of merger and plan of merger.